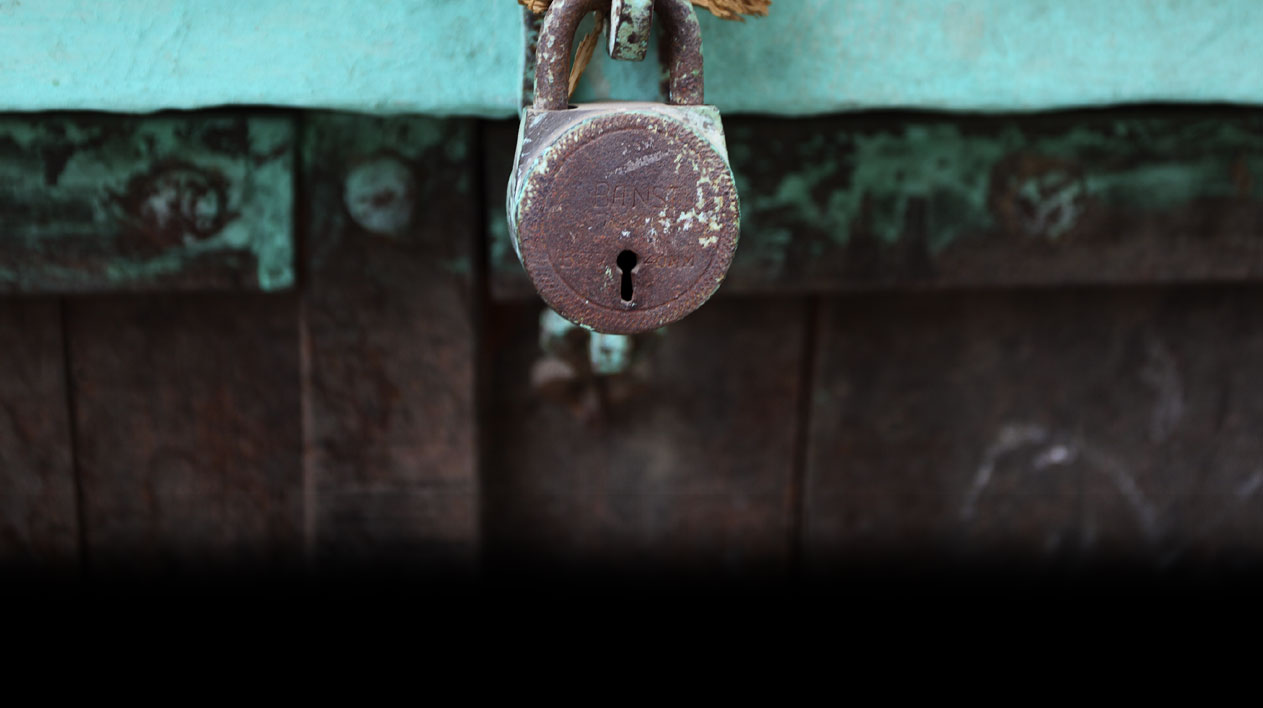 destinations / rajasthan / jaipur
Feature Accomodation
Rambagh Palace

click on images to zoom
Feature Experiences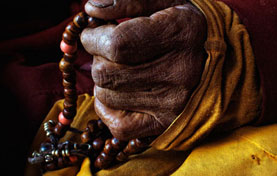 Staying Centered: Spirituality and Religion
It is the heart of Hinduism and the cycle of life. Varanasi will open its doors and show you the truth that lies within this country. This city is definitely going to leave an impression and you will be mesmerized with all it has to offer.
+ read more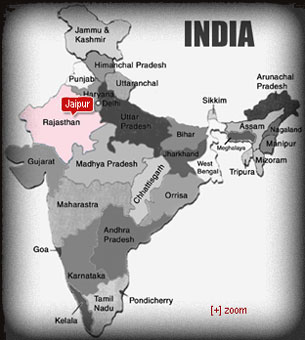 Jaipur
The essence of providing guests with impeccable hospitality ('Padharo Mahro Des') defines Jaipur. Come, feel the pulsating energy of this city with its palaces, rich heritage, vibrant colours, local bazaars (markets) and experience the Maharaja lifestyle to live life - literally - king size.
Must Dos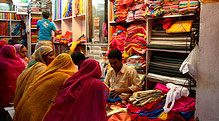 Experience a day in the life of the erstwhile kings and queens in Rajasthan by staying overnight at palace that has been especially selected for you. Or, if you wish, you could also live in a traditional haveli (mansion) that reflect the traditional Jaipur architecture, complete with painted pillars, arches, courtyards and sprawling lawns and terraces.
Feel the bite of spice by sampling the traditional royal cuisine and delicious food of Jaipur with the backdrop of historical landscape. Experience the rich breakfast of lassi (milk), pyaaz kachori (onion stuffed patty), ghevar (a type of sweetmeat), besides the ubiquitous dal-batti-churma (baked flour balls dunked in clarified butter, served with lentil curry and sweet preparation), gatte ki sabzi (curried gram flour nuggets) and more. Here's to food that is full of spice, full of flavour, served with utmost love and affection.

Carry back a part of Jaipur from you r trip by taking a shopping expedition. Remember, Jaipur is sprinkled with lanes and alleys, each one of them specialising in some aspect of shopping. So, if there's a bazaar for the traditional block-printed apparel, there's also a lane that specialises in silver jewellery and artefacts. We handpick some of the best names, many of whom have been in the business for generations, to ensure you take back quality products at competitive prices.
Activities planned in and Around the City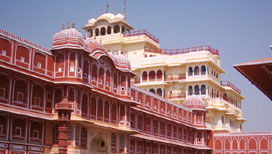 City tour
Duration: Two full days
Nature of the tour: A historical dekko of the city of Jaipur with an insight into its culture and heritage.
» Jantar Mantar: Listed on UNESCO as the most significant, most comprehensive, and the best preserved of India's historic observatories, a trip to Jantar Mantar takes you back in time, of how astronomical and cosmological concepts were understood. Through comprehensive facilities, time and movements of the sun, moon and planets were monitored and compiled for astronomical purposes.
» City Palace: In the heart of the walled city of Jaipur, is the palace complex, which is dotted by other smaller palaces. The seat of power of the Jaipur Maharaja, the palace compound today houses a museum, impressive gardens, courtyards and buildings, which have been restored and given a facelift. What's more, it's an architectural marvel in that it successfully marries the traditional 'Shilpa Shastra' of Indian architecture with Rajput, Mughal and European styles.
» Hawa Mahal: It wouldn't be an exaggeration to say that the unique red and pink coloured sand stone structure, with the multitude of little windows (jharokhas), is the face of Jaipur. You've seen Hawa Mahal in postcards, in documentaries, in illustrated books as one of the definitive images of Rajasthan's capital but to see it in reality is quite extraordinary. Looming large, especially when seen in the early morning hours when the air is crisp, the breeze is light, this bright structure with intricate lattice work is an architectural delight. As the day progresses, this monument becomes the lone witness to the bustling crowds and the business that is conducted by numerous shop owners. A shopping expedition here is delightful what with traditional leather goods, apparel, textiles, handicrafts, all on display.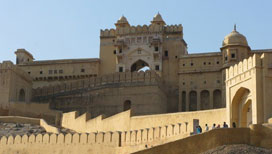 Amber Fort
1 day
Culture / History
» The mud-coloured façade of this palace evokes grandeur, stability and strength. The ancient citadel of Jaipur city, made in red sand stone and white marble, standing proudly atop a hill, has evoked a sense of resilience for over centuries, having waged – and battled – several wars. Set in precious stones, intricate mirror-work, carvings and hand-painted motifs, which form the rich interiors of this palace, this palace has remained one of the top tourist attractions of the city. Go back in time as you romance the aura of this fort by leisurely soaking its magic on foot or riding on elephant backs as they trudge through the cobbled pathways of this impressive citadel We let you experience the orchestrated sound and light show that narrates the history of Jaipur.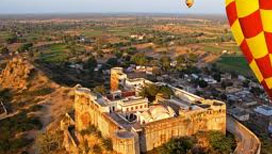 Ballooning Over Jaipur
Duration: 2-3 hours approximately (including time taken to reach the venue)
Nature of the trip: An adventurous way of seeing the city of Jaipur through a hot air balloon ride.
Imagine staring down and getting an aerial view of a majestic city in all its glory. We strongly recommend a hot air balloon experience in the Jaipur city. Watch as the balloon inflates grandly and step into it for the most serene experience as you gently float in air, watching the entire city, complete with forts, palaces and other buildings below you.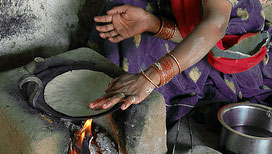 Jaipur culinary tour
Duration: one full day
Nature of the trip: A culinary experience
If your taste buds haven't sampled traditional, local cuisine flavours, you haven't quite sampled the city. Through our culinary tour, we take you into the labyrinths of the city's spice markets, dealers of antique pots and pans and other kitchen utensils, while also engaging with a local family that serve you traditional meals cooked the traditional way for that rich, authentic taste. What's more, we organise a private cooking class for you to try your hand at making some of these dishes yourself, using fresh, local ingredients.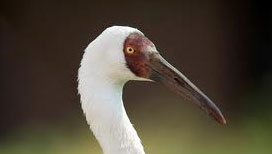 Keoladeo National Park
Duration: One full day
Nature of the trip: A mix of jeep safari and walking tour allowing you to experience the bird sanctuary in the heart of this treasured national park.
Nestled in the sylvan surroundings of Bharatpur, Keoladeo National Park, which is roughly four hours from Jaipur (by road), is home to 300 bird species besides other wild animals species. Painted storks, Egrets, Sarus cranes and dotted eagles, besides several other bird species can be found in abundance in the thickets of this lush green wetland.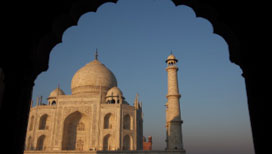 The Taj Mahal
Duration: 1- 2 days
Nature of the trip: A peek into the Mughal era with one of the grandest monuments that have defined India through centuries
We bring India's 'postcard picture' in front of your eyes. For long, India has been synonymous with Taj Mahal, one of the 'seven wonders of the world'. Easy to reach by air, road or rail from Jaipur, the city of Agra is a reminder of the rich Mughal architecture. The ultimate monument reflecting the undying love of a king for his queen, Taj Mahal bears the stamp of being the ultimate evidence of romance. We recommend that you visit this beautiful site in the early hours of dawn, when the air - and the marble flooring - is cool, when there is quiet all around you. On a full-moon night, the view of the imposing Taj is spectacular and it is advisable to spend a night in Agra before visiting the Taj Mahal in the early morning hours.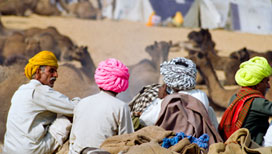 Camel Fair in Pushkar
Duration: One full day
Nature of the tour: To experience the largest cattle fair in the world and interact closely with the locals.
Given that Pushkar is home to the only temple in the world dedicated to Lord Brahma (creator in Indian mythology), you can also sit by the ghats of the Pushkar Lake and meditate to seek spiritual solace.

Pushkar is a comfortable drive of roughly 2.5 hours from Jaipur and its cattle fair is credited to being the biggest fair in the world where cattle, horses and camels are traded. While the usual business goes on, the fair's highlights are horse and camel races, music and dance shows, and other activities. The experience is customised for you in that we book high-end tented accommodation for you to ensure that your trip is safe, secure and comfortable.
Please note: The fair dates (lasting for just a few days) change annually.