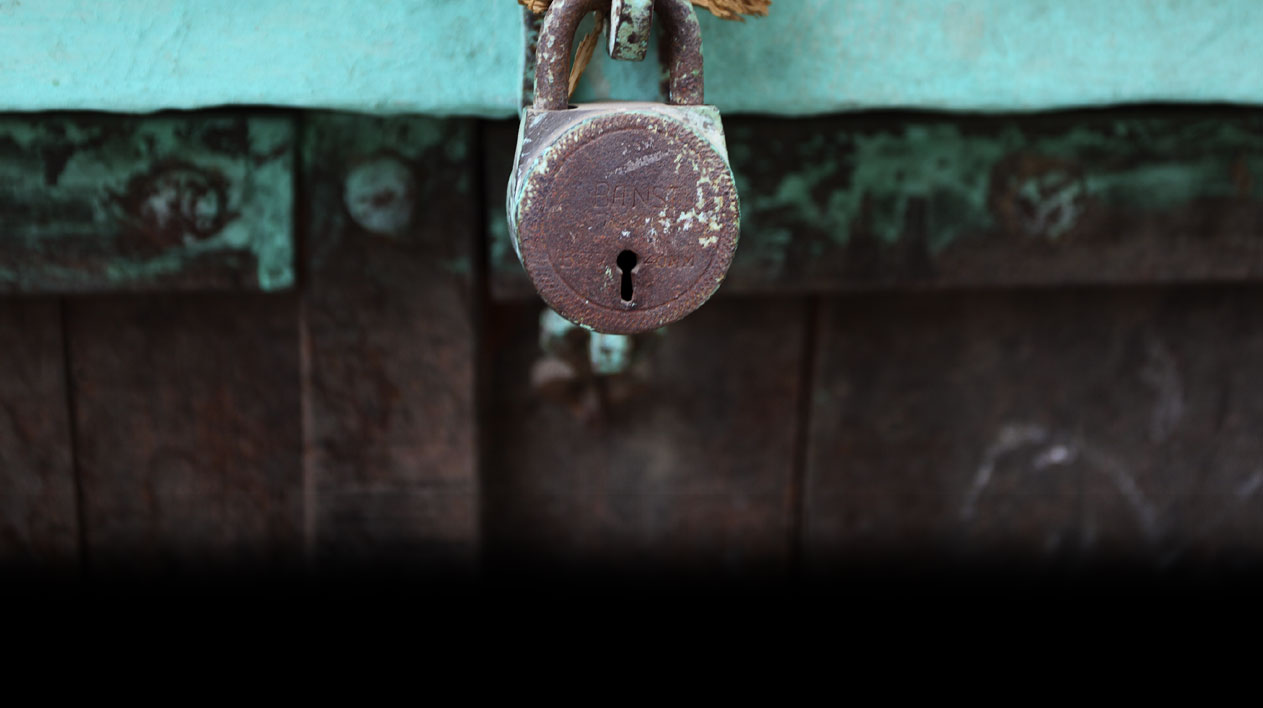 destinations / Maharashtra / Mumbai
Feature Accomodation
The TajMahal Palace

click on images to zoom
Feature Experiences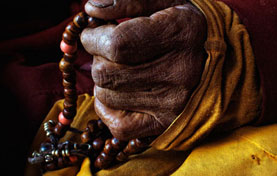 Staying Centered: Spirituality and Religion
It is the heart of Hinduism and the cycle of life. Varanasi will open its doors and show you the truth that lies within this country. This city is definitely going to leave an impression and you will be mesmerized with all it has to offer.
+ read more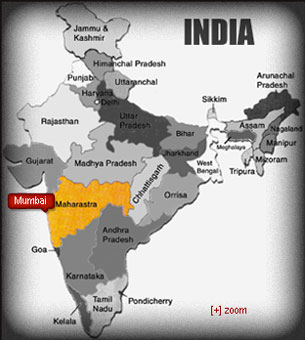 Mumbai
Dubbed as the financial capital of India, this is a charming city of glitz and glamour, resonating also with vibrant heritage, history and architecture. It is also the Mecca of the Hindi film industry. Come, feel the city in your veins.
Must Dos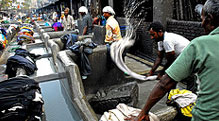 A reality tour to Dhobi Ghat: Come, check out these human washing machines who make clothes washing an art-form for your camera lens.

Interaction with the 'Dabbawallas': Entrepreneurs, lunch delivery men, businessmen with acumen, call them what you will but an interaction with the dabbawallas on the trip to Mumbai is an absolute must.

A taste of Mumbai's street food: We promise gastronomic meditative moments as you try out Mumbai's treasured vada pav (sizzling hot potato patty sprinkled with red chilly inside a bread loaf portion), pav bhaji (spicy mashed veggies served with dollops of butter, lime wedges, salad and bread on the side), bhel puri (spicy puffed rice preparation) and other local street food dishes of Mumbai.

Conversations and beer tower at Leopold Café: Opened in the late 18th century, Leopold Café, located in the heart of South Mumbai's Colaba Causaway area, is an example in resilience and strength given how it jumped back to life with a vengeance after the horrific 28/11 attacks on Mumbai. Recognised for its beer tower (draught beer served in a tall, cylindrical-shaped, clear plastic bottle), a trip to Leopold Café will promise unlimited conversations, excellent food and fabulous ambience.

Walk through Colaba Causeway: Home to legendary cafes, street food stalls, which sell kebabs and biryanis, exotic perfume shops, carpets, jewellery, apparel, and more, Colaba Causeway is a bustling commercial street, which is close to some of the most important landmarks in the city, including Taj Hotel, David Sasoon Library, Jehangir Art Gallery, Gateway of India, to name a few. As evening descends, you'll see multitude of twinkling street lights, horse carriages (promising rides along the Marine Drive area) and see the unmistakable energy of the street.
Activities in and Around the City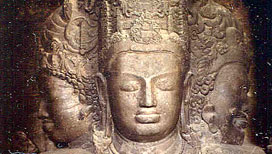 What: City tour of Mumbai
Time taken: One full day
Nature of trip:
A guided walking tour with an exposure to the rich cultural heritage of the city
Places covered:
» Gateway to India: The imposing monument from where the British royalty touched the Indian ground, from where the last of the British troops left, has withstood just stormy times, including the infamous 26/11 bomb blasts.
» Elephanta Caves: Barely 10 kilometres from East Mumbai, Elephanta Caves, a world heritage site, boast of caves and sculptures created in the 6th century. At noon, with the golden rays falling on the main site, you will find yourself staring in wonder at this archaeological site. The place can be reached conveniently by boat, which you take from Gateway of India. Ah, don't forget to enjoy eating wild berries once you reach there.
» Interaction with Mumbai's dabbawallas: Donning their white shirts, trousers and Gandhi cap, the unassuming – yet famous -- dabbawallas of Mumbai are rich case studies for leading management schools and institutions all over the world. Global publications and news channels too have noted the impeccable delivery system of these "men in white" who make less than one mistake in every 6 million deliveries – interesting, given that many of these dabbawallas are illiterate. For the record, more than 175,000 to 200,000 lunch boxes get moved every day by an estimated 4,500 to 5,000 dabbawallas. This trip will include exclusive interactions with these men-in-white on the move.
» Visit to the world's largest human powered laundry in Mahalaxmi's Dhobi Ghat: A trip to peek into the lives of the thousands of clothes washers (dhobis) in Mumbai's prized Dhobi Ghat area is a must. The cacophony of sounds and visuals is ironically a treat to visitors who are exposed to hundreds of dhobis who wash, clean and iron innumerable clothes for the residents of this energetic city. Find yourself engaged in the colourful sights and sounds and understanding an unusual business model where so many human hands wash, iron and deliver clothes for an entire city.
» South Mumbai, the place to witness the rich Gothic architecture of Mumbai
Bollywood Tour
Duration: One hour approximately
Nature of the trip: A close encounter with the world's largest film industry
We take you into the heart of India's glitz and glamour, getting you up, close and personal with the Hindi film industry, inarguably the largest film industry in the world. Live the experience of witnessing a 'live' song-and-dance shoot, interact with some of the top actors in the film industry, visit some of the treasured cinema halls of the city, old and new, and take a drive in a comfortable vehicle to drive past the homes of some of the most legendary names in Hindi cinema.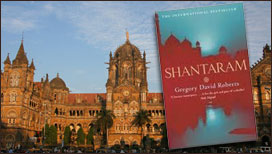 Literary tour of Mumbai
Duration: One full day
Nature of the trip: To show the city through the literary lens of books inspired by the city
Remember the first thoughts that cross the mind of the protagonist in Gregory David Roberts celebrated novel, Shantaram? "The first thing I noticed about Bombay…was the smell of the different air … it's the smell of ten thousand restaurants, five thousand temples, shrines, churches and mosques, and of a hundred bazaars devoted exclusively to perfumes, spices, incense and freshly cut flowers." Our customized tour takes you to some of the landmark destinations that have inspired not just Shantaram but also others, including The Moor's Last Sigh and Midnight's Children (Salman Rushdie), Maximum City (Suketu Mehta), Love and Longing in Mumbai (Vikram Chandra) to name some. We will cover as many sites mentioned in popular literary novels set in Mumbai and create a customised trip around it to give you a rich feel of what may have inspired these celebrated authors about the city. Depending on the places our guest wants covered, the tour can take a little longer than a day.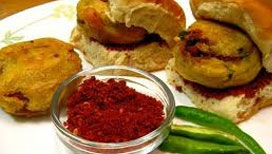 A Taste of Bombay
Duration: One full day
Nature of the trip: A culinary walking tour to savour the local street cuisine of the city.
The tour also allows you to have more than just a taste of some of the best dishes served at Mumbai's prized restaurants and hotels.
Bhelpuri, puchka, pav bhaji, vada pav… the heart of Mumbai pounds with these street dishes that are served at every nook and corner of the city. We take you to some of the well-known food bazaars of Mumbai, help you interact with local families who – in true Indian hospitality – serve you delicious, traditional Maharashtrian food (the chilly quotient can be adjusted to individual taste) and let you sample dishes at some of the best restaurants in Mumbai serving not just Maharashtrian but also traditional Parsee food.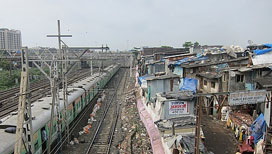 Dharavi Slum Tour (the slums of Mumbai)
Duration: 2-3 hours approximately
Nature of the trip: A walking tour taking you into the lanes and bylanes of Asia's biggest slum
Once you brave the muck, heat and dust of Dharavi, you will see how people smile in the face of adversity. A trip to Dharavi is a must for you to see how many of the residents of this slum have created a small scale industry empire of sorts with recycling, pottery-making, embroidery, bakery, soap factory, leather tanning, poppadom-making…Our well-versed guide not just explains the history of the slum but also takes you through the labyrinths of the slum, to Kamathipura (the infamous red-light area where Oscar-nominated film Salaam Bombay! was shot), potters' colony, biscuit bakeries, and a community centre, which focuses on educating and providing vocational training to the children of this slum.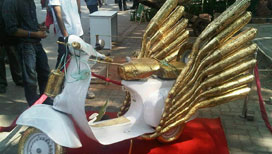 Chor Baazar
Duration: 4-5 hours approximately
Nature of the trip: A unique shopping tour taking you into the alleys of Mumbai's 'Thieves Market' for a memorable 'treasure hunt' experience
They say that if anything in the world goes missing, it can be found in Chor Bazaar. Legend has it that some of the antique items belonging to Queen Victoria went missing and were later found to be on sale in, where else, Chor Bazaar. This may not be particularly flattering way to describe a place but given the number of antique, vintage items on sale here, it is quite an experience to rummage through junk and unearth some of the most fascinating treasures. Old Bollywood posters, authentic Victorian furniture, bronze statues, chandeliers and glass lamps, you never know what this treasure trove holds for you.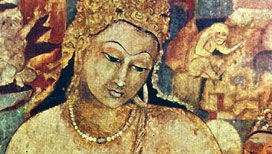 Aurangabad
Duration: 2-3 days
Nature of the trip: A historical dekko at the city with an introduction to the religious aspect of the city
Fly into Aurangabad for a spiritual experience of the Hindu and Buddhist religions while also experiencing the rich Indian history as you walk through the ancient Ajanta and Ellora caves.