Though it's shaped like a teardrop in the midst of the waves, the fact is that Sri Lanka is the "ocean in a drop" — there's an entire universe of culture and nature that is cradled within its varied terrain.
Sri Lanka reveals itself to you in vivid colour, and draws you in.
The hilly 'high country' around Kandy is known for its rich culture. This is the stronghold of folklore, myth and legend. It's also a great jumping off spot to explore the ancient ruins of the Hindu and Buddhist empires at Anuradhapura, Polonarawa and Dambule. Hike up to Sigiriya fort atop a steep cliff, for culture with a dash of adventure, and if wildlife is your sweet spot, then the national parks in Central Sri Lanka have a large population of Asiatic Elephants and several species of waterfowl.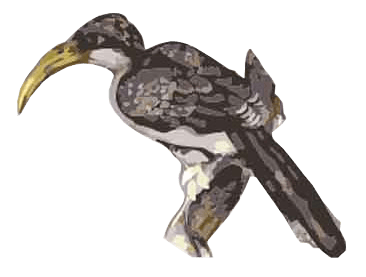 Wind your way down into the 'tea country' as the tea-gardens and estates are known. The region around Nuwara Eliya is known for its sublime climate and lush landscape.
This part of the country oozes old world colonial charm, and many of the tea bungalows, where you can spend a few nights, reflect the typical "English Cottage" style of architecture. You can opt to be active and hike or bike along the many miles of tea-trails that weave through the countryside, or relax (with a cup of Ceylon tea, of course) and soak up the gentle sunshine.
Make your way down to the 'low country' as you leave the hills and come down to the gorgeous beaches that dot the Galle Coast.
Beach hop between Unawatuna for a relaxing swim or watersports, Hikkeduwa for snorkeling and diving, Ahangama for surfing. The south coast is sprinkled with paddy fields, villages, and coconut groves which make it ideal for bicycle rides, walk and picnics.
The Galle Coast is world-renown for its stilt fishermen and whale migration. A short distance from Galle Fort, the coast off Mirissa is the best jumping off spot for a whale-watching expedition.
If you're more of a land-lubber, then a visit to a local turtle hatchery is a great sight, especially for kids, to watch Olive Ridley and Leatherback turtles as they are born.
But if you want to explore the wild, then head over to parks like Yala, which is famous for its leopards, or Willipattu, if you're an avid birdwatcher. Explore our wildlife section to learn more.
The 'low country' is rich in folk culture. It is especially known for its native music and indigenous instruments that are played with gusto during local festivals.
The coast is also dotted with ancient temples, shrines and stupas which pop into your line of vision at unexpected intervals. Culture takes a different turn when you enter the walls of Galle Fort, a Portuguese fortress, until the Dutch came and took over. Galle was an important trade point on the Spice Route, and even today, the region is world-famous for its local cinnamon and various other medicinal herbs and spices.
Sri Lanka is ideal for a wellbeing or a fitness getaway. Its gorgeous environs are perfect for meditation, yoga and massage, and the cuisine is light, nutritious and flavourful. Amazing seafood, tropical fruit, and fresh produce, garnished with local herbs make the cuisine divine.
A tender coconut water with a splash of the local arak (rum) and some devilled cashewnuts are the perfect prelude to a fantastic evening or night out on the town.
Galle and Colombo have a cosmopolitan vibe, and an upbeat local scene. Local cafeteria or Michelin star restaurant, lounge bar or beach shack, it's all in the mix.
Browse through a local bookshop, learn more about Sri Lankan contemporary art, sway to the beat of a homegrown band, or hang out at a local festival. Both cities have a distinct architectural edge, mostly thanks to Geoffrey Bawa, the world renown architect who came from Sri Lanka.
In fact, a lot of the old Dutch settlement has been reinvented as recreational zones.
Restaurants, bars, art galleries and boutiques fill up the nooks and crannies of historic buildings like the Dutch Hospital and the Dutch Fort.  Contemporary Sri Lanka has absorbed its colonial heritage into its cultural blend.
You might be amused to find that every evening at sunset, a small group of men outfitted in kilts, play the bagpipes at the Galle Face Hotel in Colombo, while you nibble on bite-size cucumber sandwiches and chocolate eclairs. It's a world away from the cheerful chaos of the local markets in Colombo, which are just a short tuk-tuk ride away, and the bustle around the main railway station.
The Sri Lankan railway is iconic. The railroad cuts through tropical jungle and takes you all the way from Colombo in the west to Trincomalee in the east, with several off-shoots. If you want to experience the romance of the railroad, do it in Sri Lanka.
Stop off at little stations like Ella, that lead you to cascading waterfalls, undulating valleys, and tropical greenery, which steal your heart away. Take the train due east and get off at journey's end, Trincomalee, from where you can explore the unspoiled beaches of the east coast, terrific diving at Pigeon Hole and surfing at Arugam Bay.
Sri Lanka is the perfect getaway. Oozing charm from every pore, and full of quirky inspiration, it sweeps you off your feet.