Full of quirky, vintage charm, Nepal inspires a nostalgic warmth for a bygone era. This is the country of Tenzing and Hillary, the Gurkha regiment, and the Lord Buddha.
Its Himalayan peaks like Annapurna, Kanchanzanga and Everest, have inspired travellers, historians and writers for centuries.
Kathmandu retains an unmistakeable vibe that goes back to its heyday when it was "journey's end" on the long overland journey from London or Amsterdam. As soon as you step off the plane and step out on the streets, you'll be overwhelmed by the sheer energy of the city. From graceful temples that surround Durbar Square to bustling bars in Thamel, there's always something going on that catches your eye.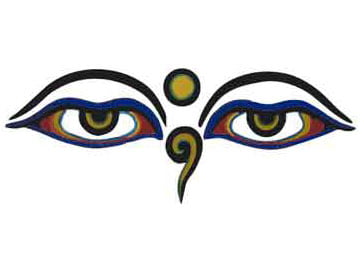 Just across the Bagmati river from Kathmandu, Patan is known for its exquisite architecture and was once called Lalitpur — the city of beauty. The royal palace and temples in Patan's Durbar Square take you back in time to Nepal's medieval era, and it is known for its artisanship and textile weaving.
Bakhtpur is known as the City of Devotees, and has a number of ancient temples. But beyond the architecture the charm of both cities lie in their street life. You can spend hours people-watching the locals gather to socialise, chat or play cards over a cup of tea, and pass the time of day with one another. For those who want to learn more about the life of the Buddha and his spiritual path, a trip to Lumbini is worth a visit.
Nepal is a playground for the adventurous soul. From Everest basecamp to the Annapurna region, to Nagarkot, Poon Hill and Ghorepani, Nepal not only has a stunning landscape,
 But also the experienced sherpas and guides who lead you on your journey. Pokhara is a great place to base yourself if you want to go hiking or trekking. It's also an excellent jumping-off spot for river-rafting and paragliding. While the bustling city of Pokhara centres around a large lake, the surrounding countryside is ideal for walks, hikes and bike rides. If you're looking for a place to relax and unwind at the end of your trip, Pokhara is great to just hang out at a local café and watch the world go by. The views of the Annapurna range from here are awe-inspiring as you can see the entire vista, from Dhaulagiri to Macchapucchare, right in front of you.
The south of Nepal forms part of the Terai, a vast lowland punctuated by tall grass, dense forest and rivers, where tigers, elephants and rhinos roam wild.
Several birds as well as other rare species such as the Bengal Fox, the Red Panda and the Tibetan Wolf can also be found in Nepal, making it a terrific destination for wildlife photographers and enthusiasts.
Nepal is that trip of a lifetime on every true traveller's bucket-list. Encounters Asia brings you a seamless blend of culture, adventure and nature to create an epic journey.