Sanctuary In The Himalayas – Exploring Annapurna
Himalayan villages, trekking trails, jaw-dropping mountains, stunning natural beauty and biodiversity.
The Annapurna region is one of our favourite tramping grounds in the world. The views of the Annapurna massif are simply breathtaking. From Annapurna 1 to Macchapuchare (Fish Tail Peak), the views of these snow-capped peaks will leave you awestruck.
As you venture into the Annapurna Sanctuary you will be deeply inspired by the untold beauty of the region, and the charm of the Himalayan village lifestyle. Immerse yourself in exquisite natural beauty and abundant flora and fauna, as you trek each day from one lodge to another, along trails that wind through the Annapurna Sanctuary.
You will fly from Kathmandu to Pokhara, from where you will begin your trek. Encounters Asia arranges for you to stay in luxurious and stylish lodges, that are the perfect place to put your feet up and relax after a day trekking in the mountains.
Warm staff, delicious food, and elegant accommodations create ideal stays as you travel from village to village. Our trip leaders, guides and naturalists are local and guide you seamlessly throughout your journey. Step out into the wilderness on this once in a lifetime trekking expedition in Nepal.
This itinerary is ideal for mid-level hikers and trekkers who are fit and comfortable at moderate to high altitudes. While the Encounters Asia team on the ground is well-equipped, and your accommodations are extremely comfortable, we do advise you to bring your personal hiking/trekking gear, footwear and apparel for this journey.
Rugged yet elegant! We use boutique, luxurious accommodations that have their own charm and character. Our team is friendly and welcoming, quick to assist you with all your needs. Knowledgable guides and naturalists bring out the best of Nepal's culture and natural beauty as you travel across the country.
Upon your arrival in Kathmandu, your Encounters Asia representative will greet you with a traditional 'Khada' welcome, after you have cleared customs and immigration. Transfer to Dwarika's, your hotel in Kathmandu.
After check in and time to freshen up, your guide will meet you to begin your tour of Kathmandu, the capital of Nepal.
Begin with a short drive to the Boudhanath Stupa, a UNESCO World Heritage Site, and an important spiritual centre for Tibetans in exile. Boudhanath will leave you inspired by its sheer size and its ancient heritage, as it exudes a feeling of calm. Situated on the original trade route to Lhasa, the environs are vivid and colourful with vendors hawking their wares.
Continue to the Shechen Monastery, in time for evening prayers.
This monastery was founded by the spiritual leader, the late Dilgo Khyentse Rinpoche, and is famous for its architecture. The prayers are lead by lamas, who are joined by pilgrims and young monks in training, as they chant along to the sound of cymbals, drums and the booming Tibetan horn.
Return to your hotel in time for dinner and evening at your leisure.
Overnight – Dwarika's Hotel
Dwarika's is an oasis of tranquility in the heart of Kathmandu. This property is exquisitely designed, and is home to a collection of artefacts that is museum worthy. The structure itself has been designed by some of Nepal's best craftsmen and artisans, creating  perfect blend of Nepal's traditional aesthetic and its warm service. A stay at Dwarika's takes you back in time to the Nepal of yore, and the refined hospitality of Nepal.
The rooms are artistically designed with bright colours and furnishings juxtaposed against white wash and dark wood. A lovely swimming pool and a spa add to the ambience. Dwarika's also has several dining outlets serving traditional Nepalese cuisine, Asian and international flavours.
Early this morning you will embark on a one hour aerial tour by plane over some of Nepal's most spectacular Himalayan peaks. The one- hour flight offers an unrivalled panorama of some of the world's highest mountains, Makalu, Lotse, Gauri Shanker, And Langtang. Amadablam and numerous others float below you (5500m to 8848m).
Return to your hotel in time for breakfast.
Upon returning to your hotel, breakfast will be served, after which you will set off to visit Swayambhunath the "all-seeing" stupa that sits atop a hill overlooking the Kathmandu valley below.
Your guide will explain the relevance of its magnificent frescoes to you so that you understand more about Kathmandu's role as a melting pot of culture, history, and religion in South Asia.
After exploring Swayambhunath, drive to Bhaktapur, a beautifully preserved medieval-era city. An architectural treasure trove, the town is scattered with temples, shrines, and palaces that speak of ancient Hinduism and Buddhist traditions. Don't miss Pottery Square, where artisans create a variety of crafts.
Enjoy lunch in Bhaktapur, after which you will continue further to visit Pashupatinath.
This temple is a sacred shrine dedicated to Lord Shiva. It is situated on the banks of the Bagamati River, which is a holy river which is a focal point of pilgrimage for the Nepalese, as it flows into the mighty Ganges. You will arrive in time to witness the Aarti ceremony take place on the riverbanks.
Return to your hotel in time for dinner.
Overnight – Dwarika's Hotel
Kathmandu – Pokhara; Annapurna Sanctuary
Early morning breakfast and checkout. Transfer to the airport with your Encounters Asia representative for your domestic flight to Pokhara (approx. 30 mins).
Upon your arrival in Pokhara, you will be met by the Encounters Asia team.
Your guide and driver will meet you as you disembark your plane, to drive you to the starting point of your trek. Our walk follows the trail along the ridge in the lower foothills of the Annapurna, with views of the valley. We ascend from the valley floor through the wooded hillside and terraced farms, until we reach Basanta Lodge in the village of Dhampus, where we will spend the night. Relax amid the tranquil environs of your lodge, and soak up stunning views of the entire Annapurna Range.
Overnight – Basanta Lodge
Cozy and rustic, Basanta Lodge is a comfortable stopover for the night. The eight rooms all have lovely views overlooking the Annapurna range. The rooms are bright and cheerful, with simple but adequate furnishings. The staff is warm and welcoming, and the local cuisine is nourishing and delicious.
After breakfast, we check out of our lodge and set off on the trail to Pothana, a small village where Tibetan traders sell their souvenirs and wares to tourists trekking to Annapurna Base Camp. 
Continue towards Majgaon, where we will spend the night.
The views between Pothana and Majgaon are simply spectacular. You will reach your lodge today in time for lunch. If you feel energetic and would like to explore the area further, your guide is happy to take you on a walk to the old village of Tomajung. Evening at your leisure at the lodge, followed by dinner.
At the Mala Lodge, the soft grey stone façade gives way to stylish interiors with hard-wood floors and high beamed ceilings. The rooms are spacious and light, with comfy beds and crisp linens. Macchapucchare towers over the lodge, and the views from the garden are spectacular. A cozy dining area and friendly service add to the ambience.
After breakfast this morning, we depart from Majgaon to trek over to Landruk. This is an easy day's walk through lush fields and quaint villages. Upon arrival in Landruk, you will head to La Bee Lodge, where you will spend the night. Relax in the lovely garden or take a short walk to the village nearby with you guide. Evening at your leisure followed by dinner.
Trek from Majgaon to Landruk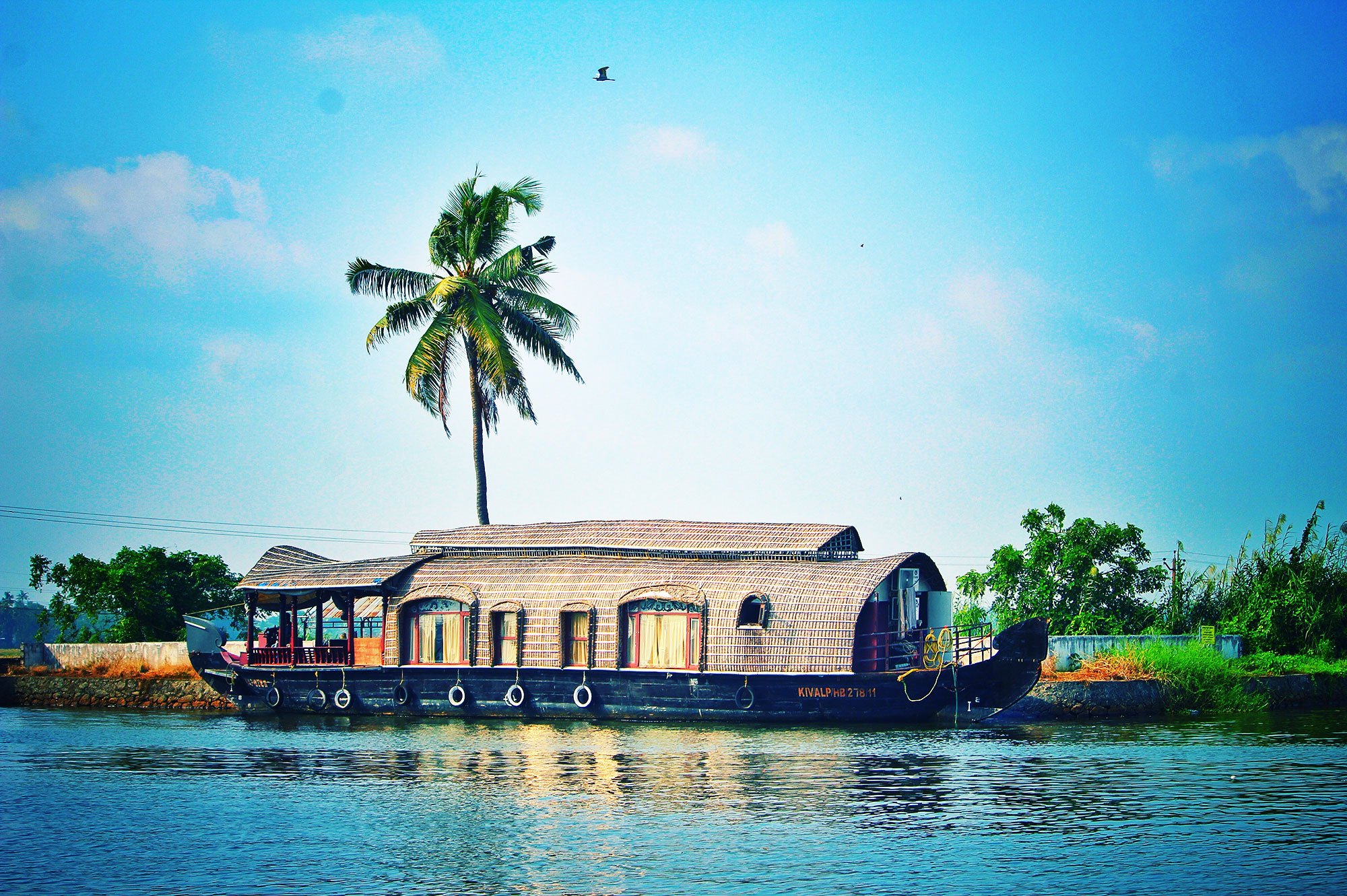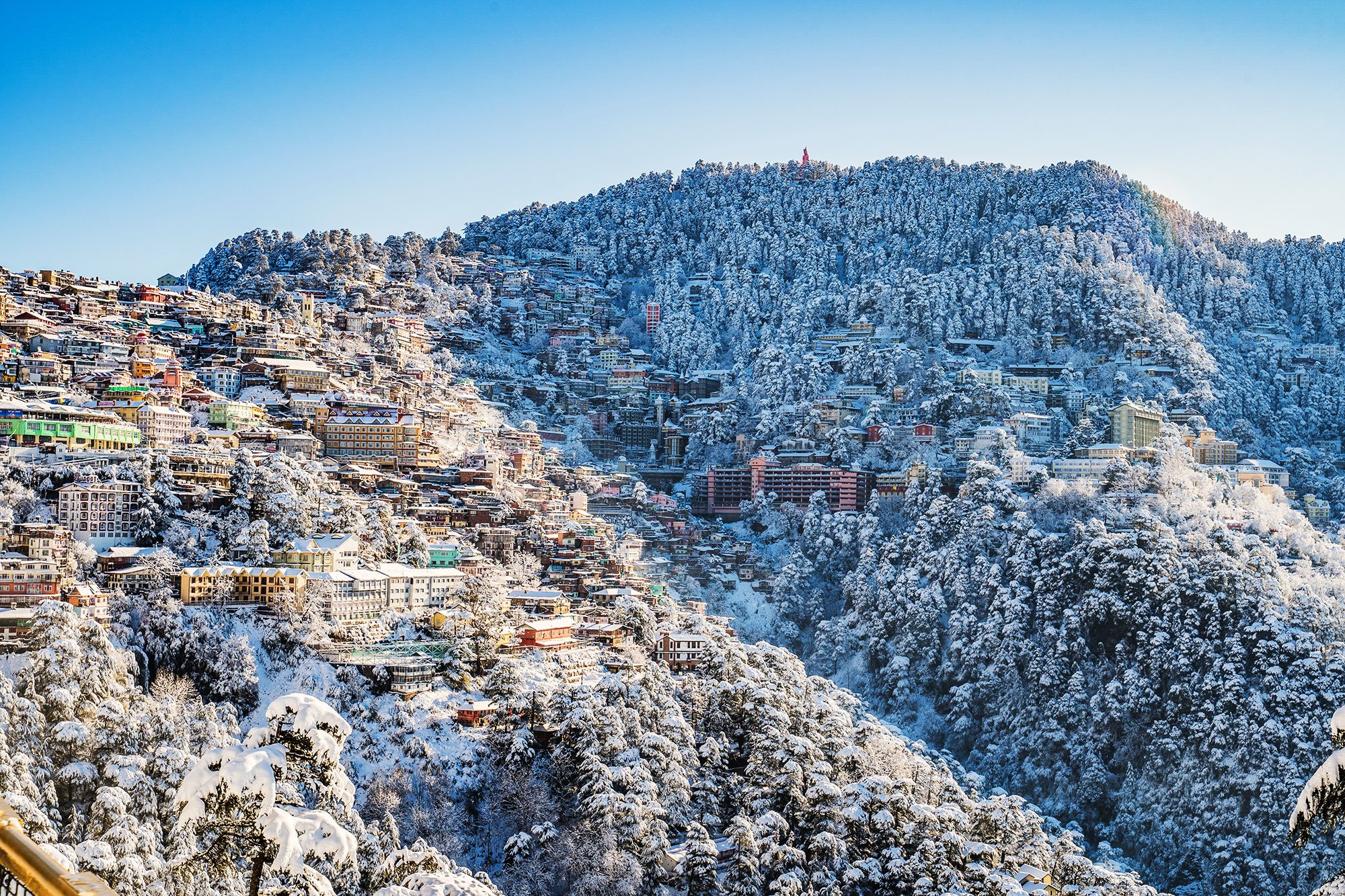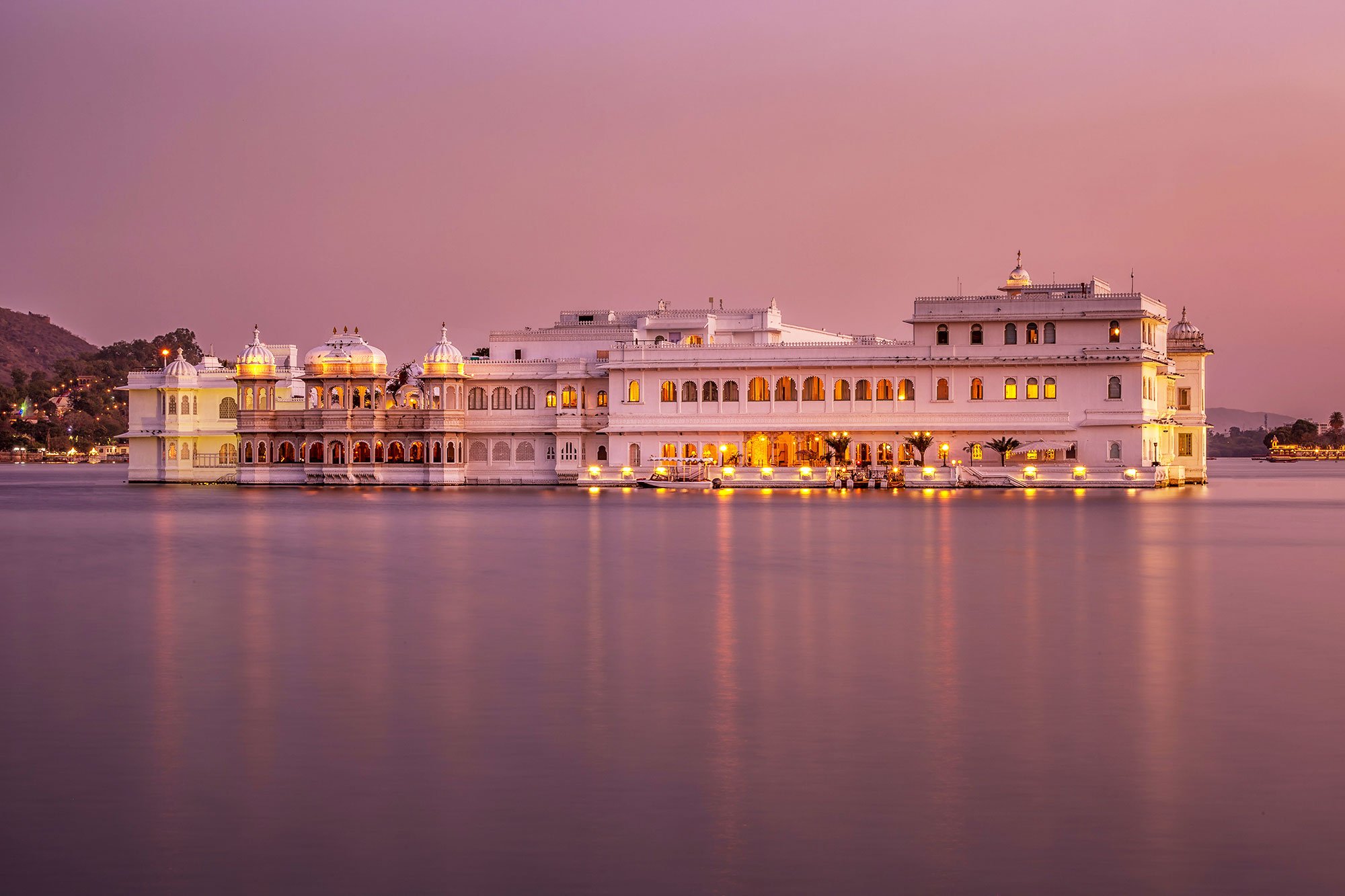 La Bee Lodge is situated in a charming Gurung village, with stunning views overlooking Macchapucchare. Stone walls and parquet floors, are enhanced by rustic yet comfortable furniture in wood and cane. The garden is punctuated by beds of flowers, and the views over the Annapurna range are simply breathtaking.
This morning, you will depart Landruk after breakfast, and make a steep descent all the way down to the banks of the Modi river. You will walk across a suspension bridge and then trek along a picturesque trail to Ghandruk village, where you will observe absolutely gorgeous views of the Annapurna Range. You will pass through steep cliffs, where honey hunters gather wild bee honey. Upon arrival at our lodge, lunch will be ready and waiting for you to tuck into a hearty meal. This afternoon you may either opt to rest at your lodge, or explore the local village with your guide.
Overnight – Himalaya Lodge
Situated at 6500 ft above sea level, it's a bit of a hike to get up to Himalaya Lodge in Ghandruk, but one you do, it's totally worth it. Gorgeous views of the mountains are augmented by a warm and cheery ambience which is embellished by local handwoven textiles, colourful crafts, and rugs. The cobblestone courtyard gives way to a garden full of flowers and overlooking views of the mountain, the surrounding settlements, and terraced farmland.
Wake up with a steaming cup of tea or coffee served in the garden, as you watch a spectacular sunrise over Annapurna South, Annapurna 1, Hiunchuli, Gangapurna, and Macchapucchare (Fish Tail). After a relaxed breakfast, your guide will take you to a nearby mountain village and to explore the surrounding countryside. While the men of Ghandruk are famous for their acts of bravery in military service, the women are known for their handicrafts, particularly the weaving of Nepali rugs.
Overnight – Himalaya Lodge
This morning, after breakfast, we descend through the hills and farms into the valley. We then transfer to Pokhara and check in to Tiger Mountain Lodge. Tiger Mountain Lodge is situated at the top of the ridge, with stunning views over the surrounding mountains. The rest of the day is at your leisure to relax and unwind. If you like, take a short walk or hike to discover your environs.
Overnight – Tiger Mountain Lodge
Tranquil and peaceful, Tiger Mountain Lodge is tucked away in a secluded corner of the ridge, with stunning views overlooking Machhapuchhare (Fish Tail Mountain). The hand-cut stone façade gives way to warm and welcoming interiors with slate and parquet flooring, Tibetan rugs, handmade furniture and original artwork. Picture windows open out onto stunning mountain views.
The property has a lovely library, and beautiful outdoor spaces to relax and soak up the atmosphere. The rooms are spacious with clean lines, elegant furniture and flooded with natural light. The kitchen whips up delicious cuisine made from locally sourced ingredients. This property is a strong advocate for regenerative and sustainable tourism and works closely with rural communities in the area on several social initiatives.
Pokhara – Kathmandu; Visit to Patan
This morning, wake up early for breakfast. Check out and transfer to the airport for your flight to Kathmandu. Upon arrival in Kathmandu, your Encounters Asia guide will meet you at the airport. Drive out to Patan to explore this beautiful city.
Patan is world-renown for its Newari architecture and its rich culture. Explore the Royal palaces of the Malla era.
You will be inspired by the carved temples, elaborate palaces, fountains and baths that date back several centuries as you stroll through Patan's Durbar Square. Step into a local temple to receive blessings from Goddess Kumari.
Enjoy lunch at a local café in Patan. Then transfer back to Kathmandu and check in to Dwarika's Hotel.
The afternoon is at your leisure to go to the spa, relax or enjoy a little shopping in town.
Overnight – Dwarika's Hotel
Morning at your leisure. Checkout and transfer to the airport for your flight onward from Kathmandu.