Like a sliver of heaven on earth, Bhutan is the last utopia on the planet. Cradled in the mountains, veiled in mist, Bhutan is a true Himalayan kingdom, steeped in a storied past.
Despite its tiny size, its earthy spirit knows no bounds. As you touch down in Paro, where the International Airport is located, you'll be awe-struck by the towering mountains that surround you. Tucked away in a green valley, where the river rushes through, Paro is a quaint town. Ancient monasteries, including Tiger's Nest, give it a mystic ambience, and a hike up to see this world-famous monastery is well worth it for the views alone!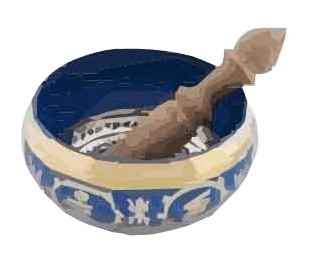 A short drive from Paro brings you to Thimphu, the Bhutanese capital, which is characterised by its hustle and bustle. As the administrative hub of the country, Thimphu is also an important cultural centre, and has a bustling market place.
It really comes to life during the Thimphu tsechu, a vibrant festival, which includes pantomime, colourful costumes and folklore based on Bhutanese mythology. One of the most beautiful things about Bhutan is its authenticity and a strong pride in their national heritage. Vivid festivals are full of colour, character, costumes and theatre, as they retell ancient folklore and legends.
From Thimphu, descend into the valley to Punakha, to visit one of the most picturesque and inspiring places in Bhutan.
The Punakha monastery is arguably one of the most serene and beautiful places, situated on the banks of a river, whose banks are lined with purple Jacaranda trees. It's not unusual to come across a red-robed monk in deep meditation, or to hear the sounds of a gong or a Bhutanese horn, echo across the mountains. Bhutan is one of the last frontiers of Vajrayana Buddhism, which is a big part of day to day life.
Like spirituality, wellbeing is also a big part of Bhutanese culture. Detox, decompress and rediscover your inner vitality. The natural landscape lends itself to wellness.
Meditate by a mountain stream, take long walks in the forest, and discourse with wise monks at a local monastery. The countryside also lends itself beautifully to activities like hiking, biking and river-rafting. Remote valleys and serene mountain trails in the central regions of Gangtey and Bumthang, offer glimpses of rural life.
The Phobjikha Valley is famous for the annual black-necked crane migration, and is well worth visiting during the Crane Festival, as the Bhutanese celebrate the bird and the conservation of its natural habitat.
After a day out exploring the natural environs, come those to a tranquil retreat and indulge in a massage or a traditional hot stone bath, and sip on a herbal tea brewed with local herbs.
Did you know that Bhutan is the only carbon-negative country in the world? The environment is a core consideration in Bhutan and the kingdom does a lot to protect its ecological impact.
For a country the size of a postage stamp on the subcontinent's map, Bhutan is home to five national parks, that have a strong conservation philosophy. The Royal Manas National Park, which shares a border with Manas in India, is the oldest and is considered a keystone for wildlife conservation. It is known for its tigers, rhinos, gaur and elephants, as well as rare species such as the Golden Langur and Hispid Hare.
Bhutan has a unique sense of place. It's an ideal destination for those who like their culture with a touch of adventure, photographers looking for unique candid shots, and those who seek out a sense of renewal.
As you explore the country in depth, it doesn't take long to realize that there is no other place on the planet that is quite like it.