Mountains, Mysticism and Magiv
Mystic traditions, awe-inspiring landscapes, vivid culture, pristine nature
Cocooned amid the snowcaps, Bhutan is that last frontier in the Himalayas.
Step into ancient temples and mystic monasteries in Thimphu and Punakha, hike pristine trails in Gangtey and Longtey, and witness the awe-inspiring crane migration in Phobjikha.
This eight day escape will expose you to the hidden magic of Bhutan. Be inspired by the startling natural beauty and the quaint culture of this Himalayan kingdom. Don't miss highlights like the Chimi Lakhang temple of fertility or the centuries-old Punakha dzong. Hike along the gorgeous Gangtey Trail and up to Khamsum Yuelley Namgyal Choten, which is perched at a height, which overlooks the entire valley. Witness the arrival of flocks of Black-Necked Cranes as they fly south from Tibet into the Phobjikha Valley to roost for the winter.
You will journey across Bhutan by air and road. Encounters Asia arranges for you to stay in experiential hotels that reflect the culture, traditions and architecture of Bhutan.
Friendly staff, wholesome cuisine, and cozy accommodations create ideal stays as you soak up the country's culture and traditions. Our trip leaders, guides and naturalists are local and guide you seamlessly throughout your journey. Are you ready to embark upon a magical journey into this mountain kingdom?
This itinerary is ideal for the first-time visitor to Bhutan, who wants to discover authentic Himalayan culture. If you want to experience Bhutan's vivid festivals, then a visit to Thimphu and Paro is essential. For gorgeous architecture, there's nothing to beat the Punakha dzong. For untamed wildlife and rare species, head to Phobjikha or the Royal Manas National Park. If hiking and trekking get your adrenaline going then the Gangtey Trail is ideal.
Elegant and experiential! We use boutique, luxurious accommodations with a distinct sense of style and friendly service. Knowledgable guides and naturalists bring out the best of Bhutan's culture and natural beauty as you travel across the country.
Arrive in Paro and transfer to Thimphu
Your airplane makes a dramatic descent through the Himalayas, as you touch down in Paro. Upon arrival, you will pass through Bhutanese immigration and customs at Paro Airport. Your Encounters Asia representative will meet you after you've cleared customs, and a private car and driver will be waiting to take you to Thimphu, the capital of Bhutan by road. Transfer from Paro to Thimphu, a one and a half hour drive through Bhutan's gorgeous valleys. Pause en-route to visit Tamchog Lhakhang.
Don't miss the amazing iron bridge, that has been reconstructed using original chain links from the Tibetan bridge builder, Thangtong Gyelpo. Arrive in Thimphu and check in to your hotel, the Zhiwa Ling Ascent. After you freshen up, you can choose to enjoy lunch at the hotel or at a local restaurant in town.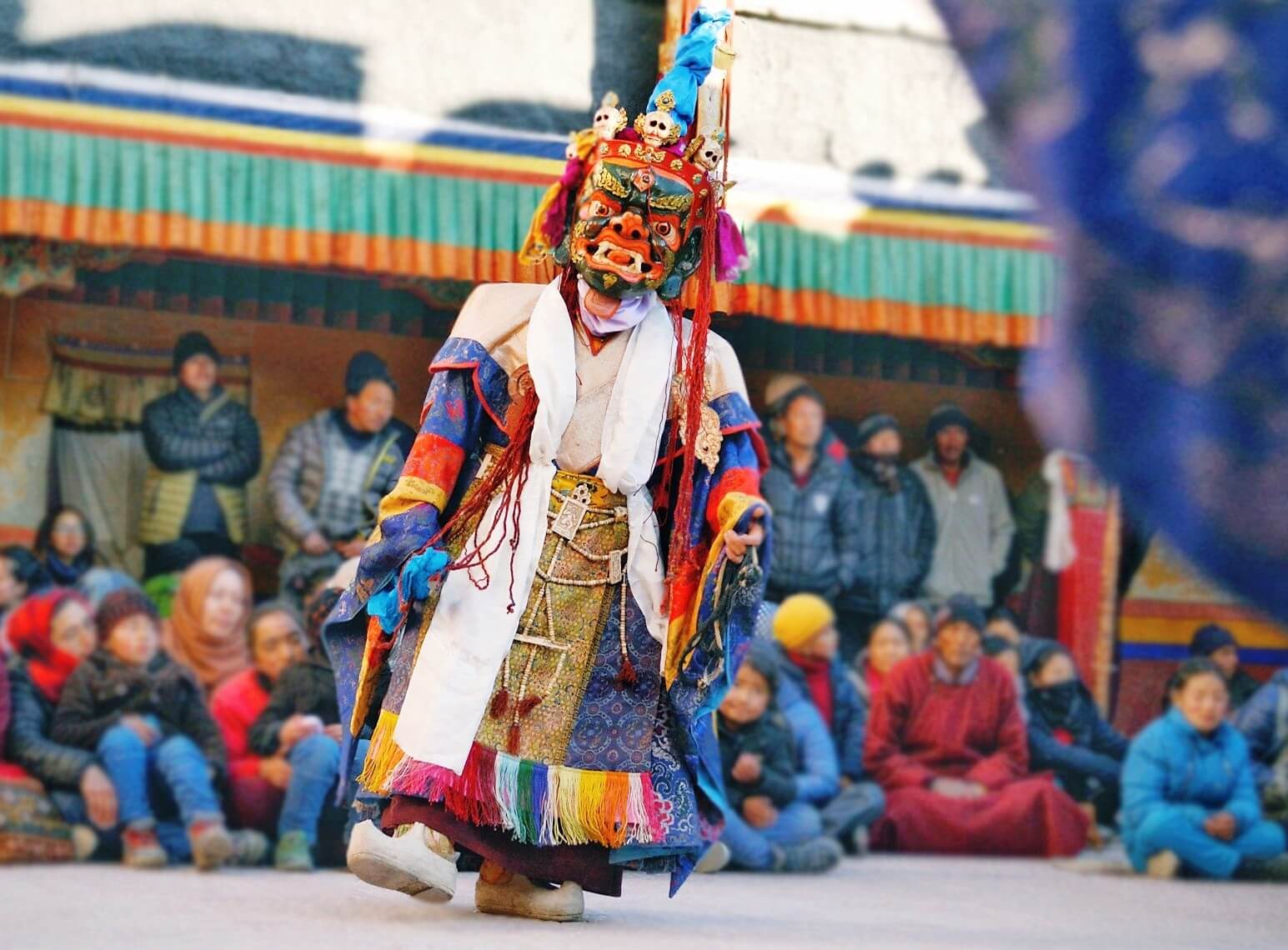 After lunch, your guide will take you on a tour of Thimphu. Drive out to Buddha Dordenma, an enormous statue of the Shakyamuni Buddha.
The statue is filled with over one hundred thousand smaller Buddha statues made of bronze and gilded with gold. Visit the Royal Textile Academy where you will learn about Bhutan's ancient weaving culture and traditional handloom textiles. Learn more about Bhutan's crafts, as you continue to the Jungshi Paper Factory. Jungshi is famous for Deh-sho traditional paper that is made from the bark of the Daphne and Dhekap trees.
Deh-Sho paper is used in monasteries to create sacred texts because it is immune to damage by insects.
After visiting Jungshi, your guide will take you to Motithang, to visit the Royal Takin Reserve. The Takin is the national animal of Bhutan and is an extremely unusual bovine that looks like a cow crossbred with a goat, and is found only in some parts of the Himalayan region. According to Bhutanese legend, the Takin is a creation of the Divine Madman, Drukpa Kunley, who is revered across the country.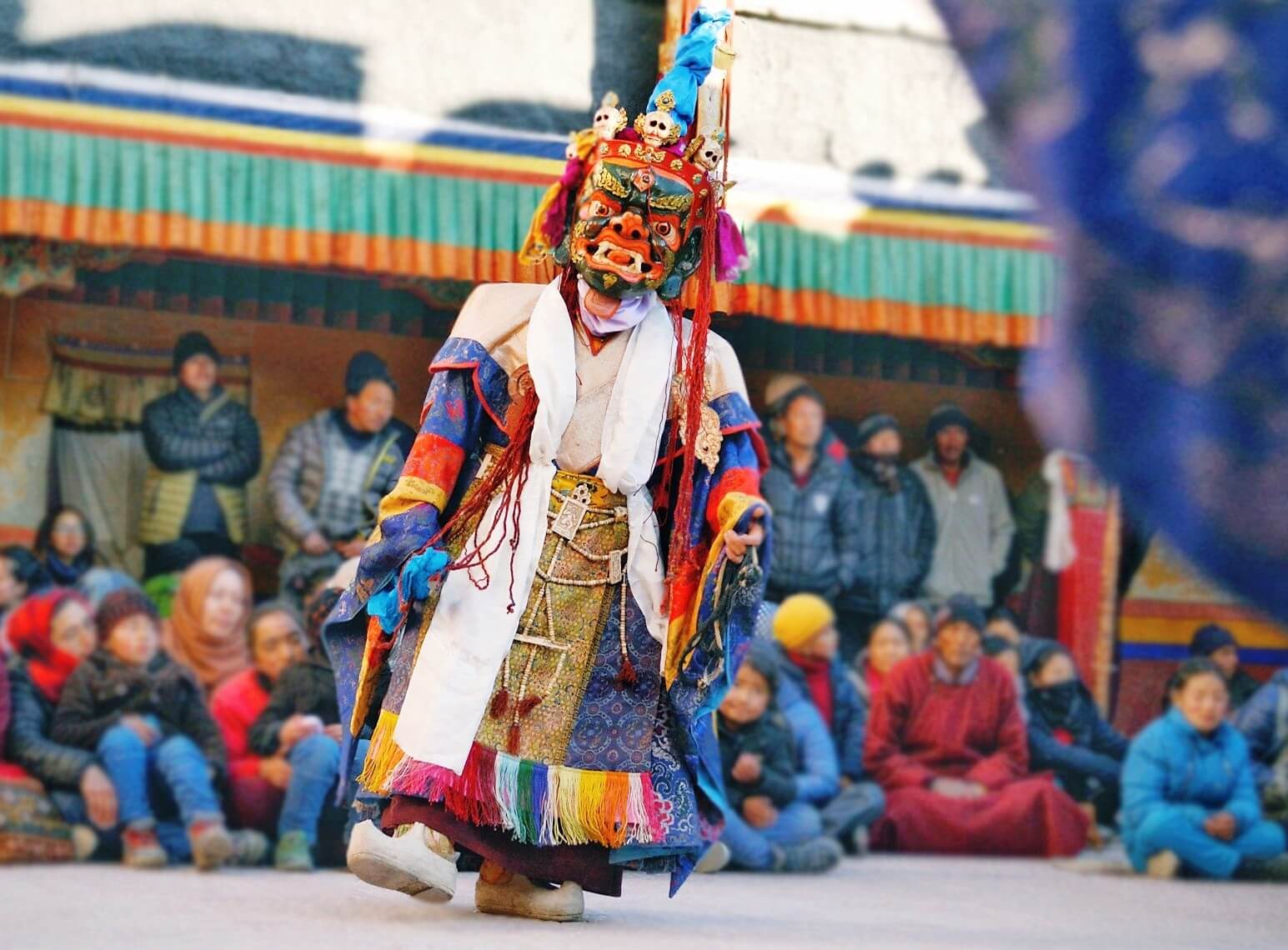 Overnight – Zhiwa Ling Ascent
Zhiwa Ling Ascent
Sleek and chic, the Zhiwa Ling Ascent is a boutique concept hotel, nestled within serene park-like environs, just beyond the city center in Thimphu. The hotel features wholesome and delicious local and international cuisine. It also offers guests yoga and a spa facility, as well as a rooftop bar with gorgeous views of the surrounding landscape.
The rooms are simple yet elegant, and feature hard-wood floors, clean lines and abundant natural light. All rooms are heated and include a minibar, wifi, a safe, television, and a tea and coffee making facility.
Drive from Thimphu to Punakha
Enjoy a delicious breakfast before you check out and embark on your journey from Thimphu to Punakha.
Your drive will take you through stunning scenery, with gorgeous views of the mountains, and lush green valleys. You will ascend through a thick forest of pine and cedar as you approach the famous Dochu La mountain pass. Pause at the 108 stupas to pay tribute to Bhutan's fallen soldiers. Then continue your journey to Punakha, through breathtaking Himalayan scenery.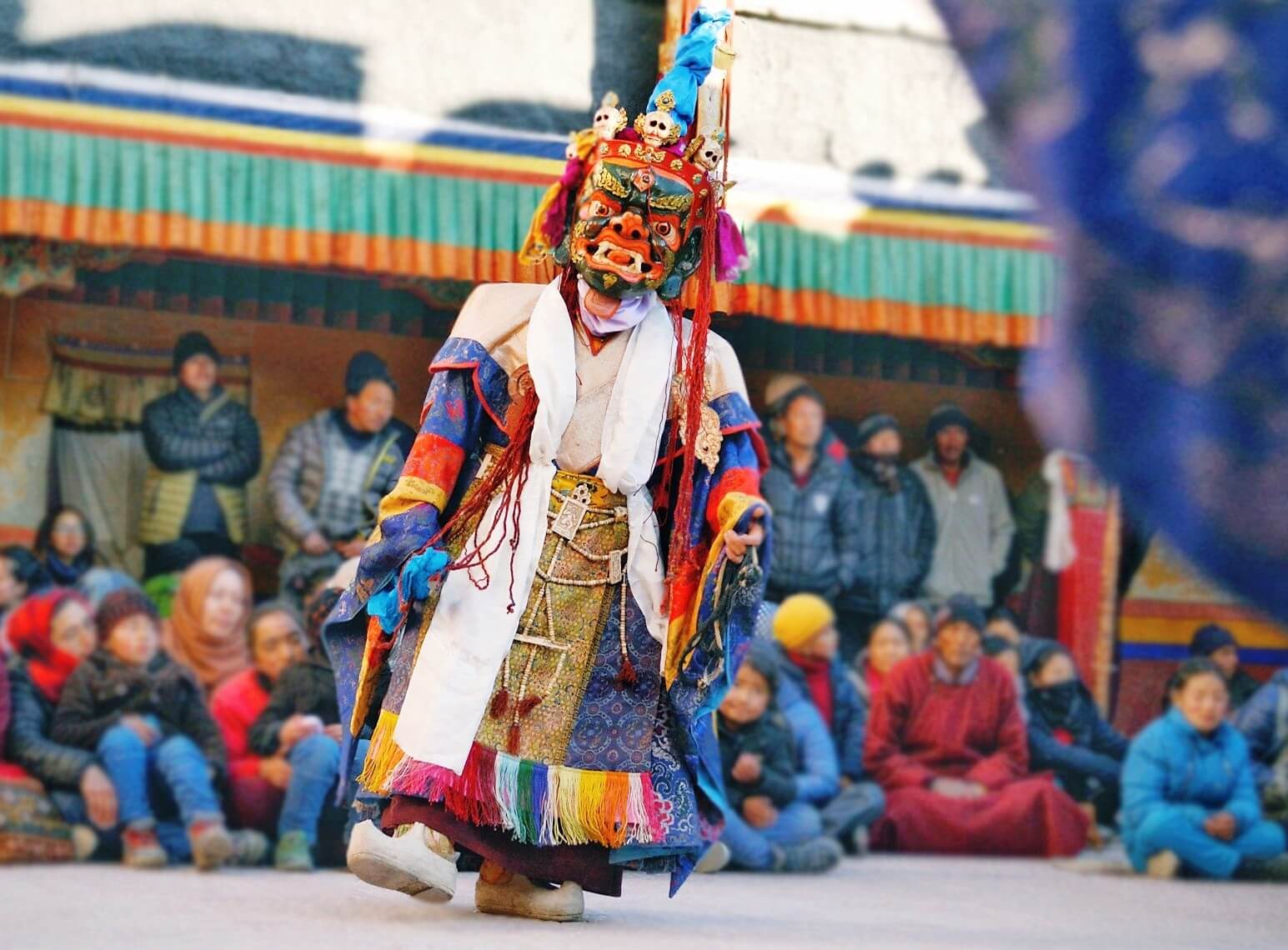 En route, stop in the middle of the countryside and walk through paddy fields and an artisans village, to visit the Chimi Lhakhang temple of fertility.
Perched on a small mountain, overlooking the valley below, this temple is dedicated to Bhutan's Divine Madman, Drukpa Kunley, and is worshipped by women from all over Bhutan.
Upon arrival in Punakha, check in to your hotel. After lunch, your guide will take you to visit the Punakha Dzong, which is arguably the most beautiful monastery in all of Bhutan.
It was constructed in the 1600s, and once upon a time, it was the seat of government in Bhutan.It's location is extremely picturesque, situated on the river bank against a backdrop of mountains and valleys.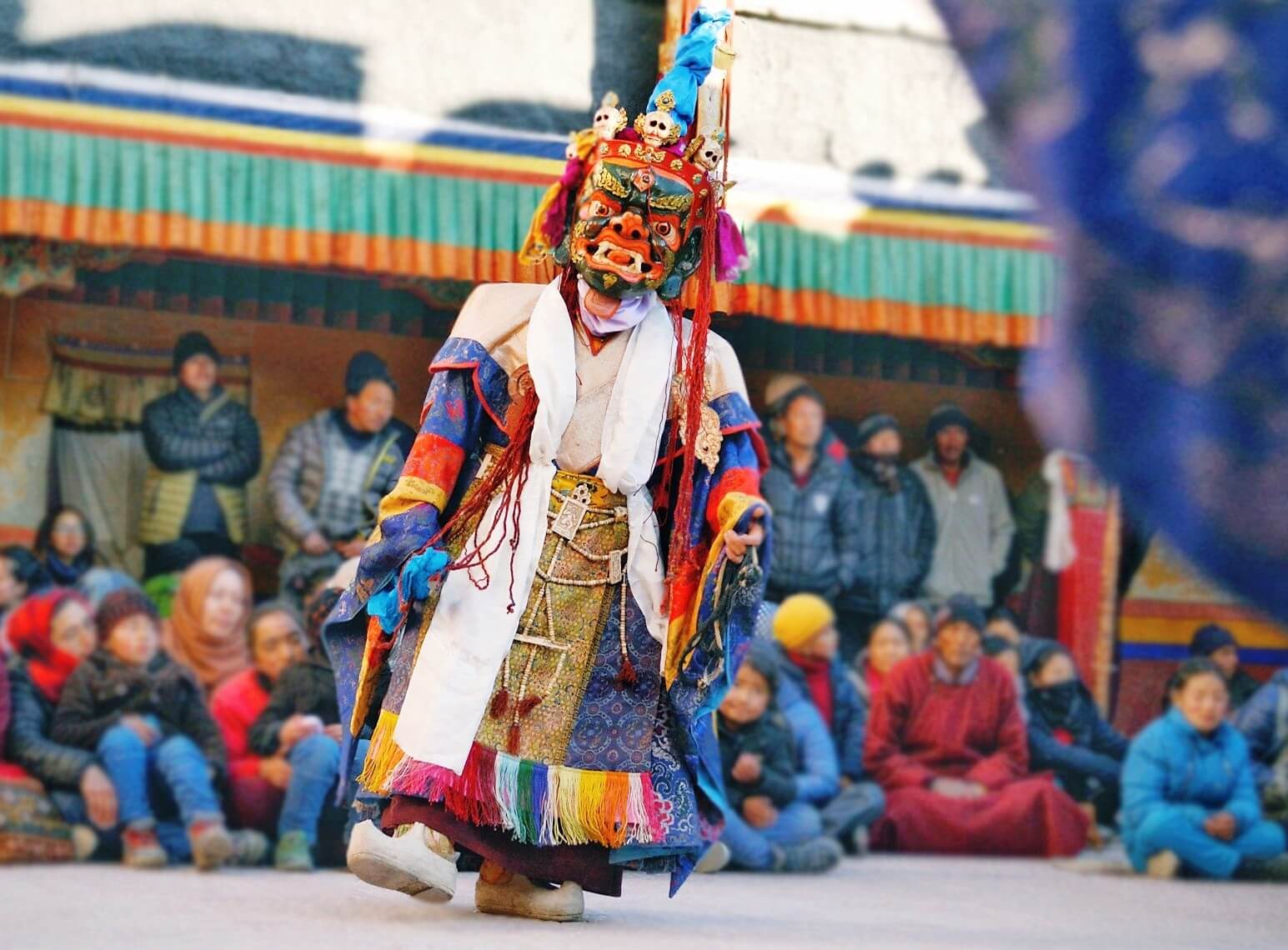 Overnight – Dhensa Resort
Subtle and zen is the underlying theme at Dhensa Resort in Punakha. Pine floors and panelling and simple, clean lines offer a soothing and welcoming ambience. The resort is situated amid Pine forests, with lovely views of the mountains and the Punakha River. Spacious rooms open out onto beautiful views.
The Dhensa Spa offers a variety of traditional treatments, and also includes a sauna and steam. Locally sourced ingredients add to the freshness of the cuisine, prepared by expert chefs.
Enjoy a delicious breakfast before you join your guide to explore the sights of Punakha. Start by driving to the suspension bridge from where you commence to hike to Khamsun Yuelley Namgyal Chorten. Walk through farms and forest, until you reach the lhakhang.
Take in inspiring views of the Punakha Valley before you enter the lhakhang to learn about its deities and Bhutan's belief system. This temple is dedicated to Dudjom Rinpoche, the great Nyingmapa master.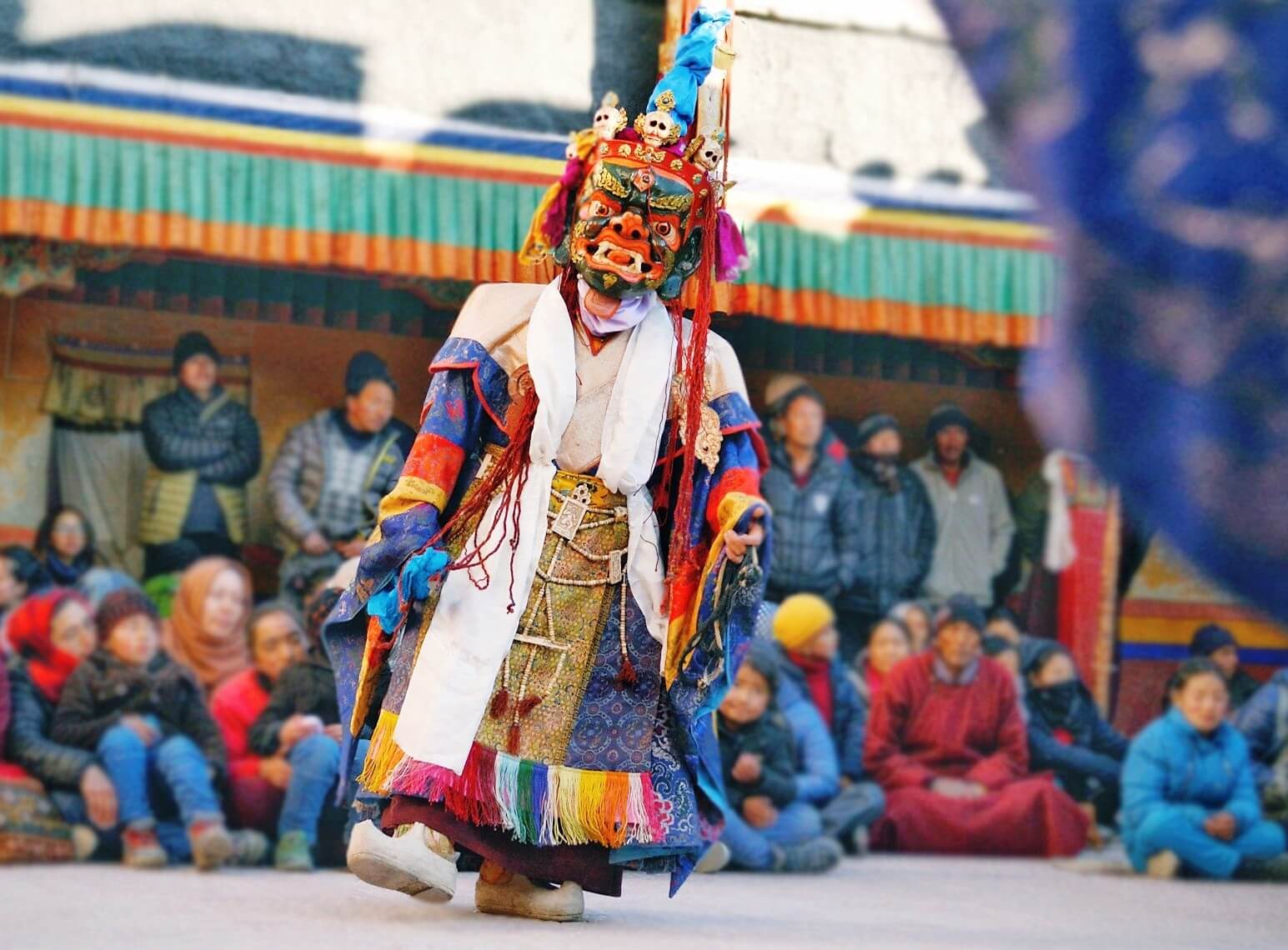 Optional: If you like, you an continue to hike up the mountain slope to the village of Giligang. Walk through lush paddy fields and thick forests, before you reach the Giligang Temple.
This is a private monastery, owned by a family for over 300 years. Aum Kortem and Ap Sangay Wangchuk have been living here for over half a century. They cultivate produce and chillies to earn a living, and enjoy welcoming guests to their sanctuary. From Giligang, you continue down the mountain until you reach Changyul Bridge, where your car and driver will be waiting for you.
As time permits, you can head back to your hotel or opt to visit the Sangchhen Dorji Lhendrup Lhakhang Nunnery.
This beautiful temple is home to an enormous bronze statue of Avalokiteshvara, as well as those of several other deities. Besides being a temple, the nunnery also has a meditation and learning centre, where the nuns are taught essential life skills.
Enjoy an hour-long interaction with the nuns as they share their way of life and philosophy with you, followed by a traditional tshewang (blessing) ceremony for empowerment, wish fulfilment and a healthy life.
Return to your hotel for dinner and evening at your leisure.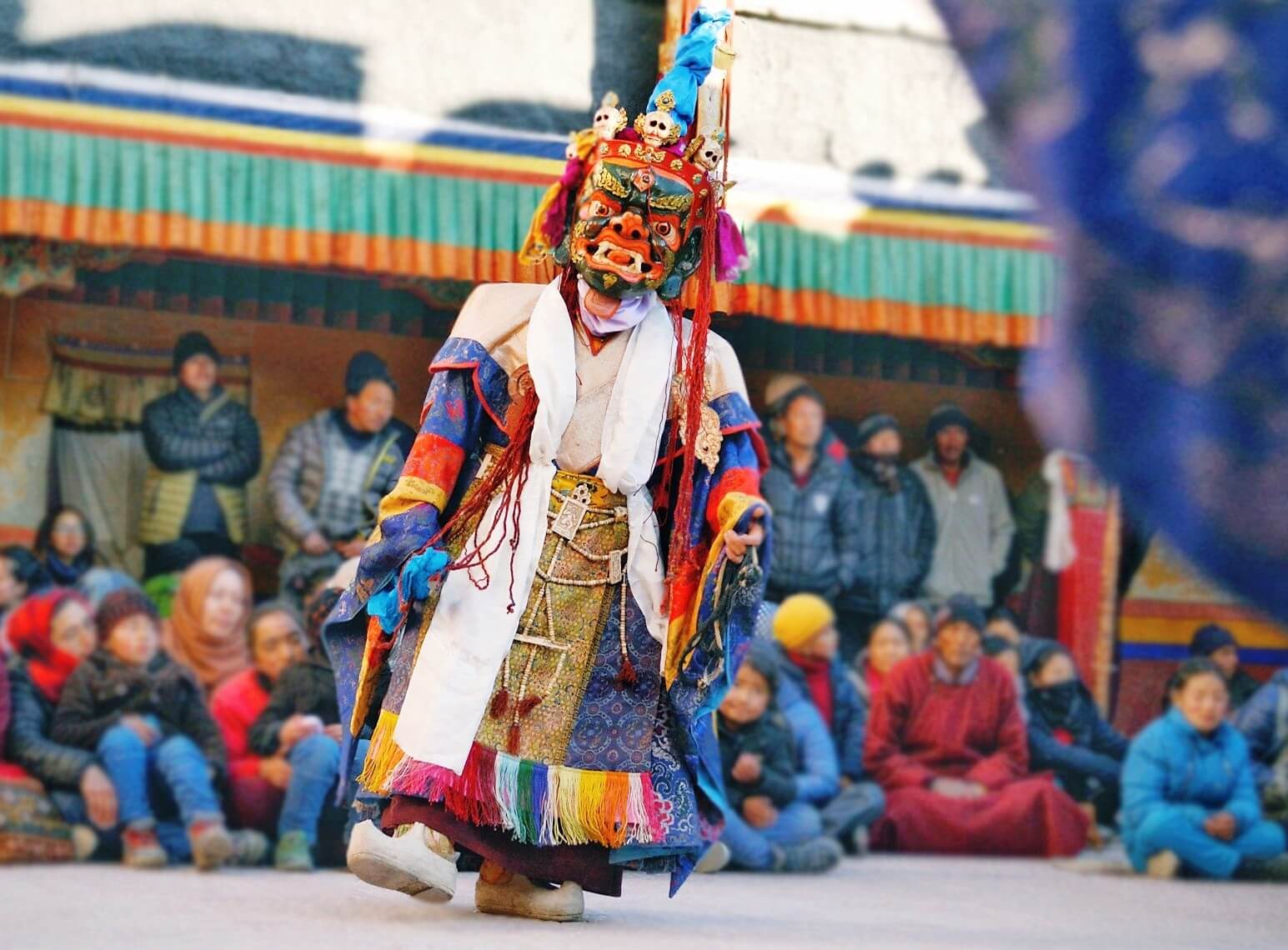 Overnight – Dhensa Resort
After breakfast this morning, check out of your hotel. Enjoy the journey through the scenic Wangdue Valley as you drive from Punakha to Phobjikha. As you drive up to the Lawa La pass, you'll find that the vegetation changes from dense forest to dwarf bamboo.
Enjoy gorgeous views of Mt. Jhomolhari and Mt. Jichu Drake, before descending into the Phobjikha Valley.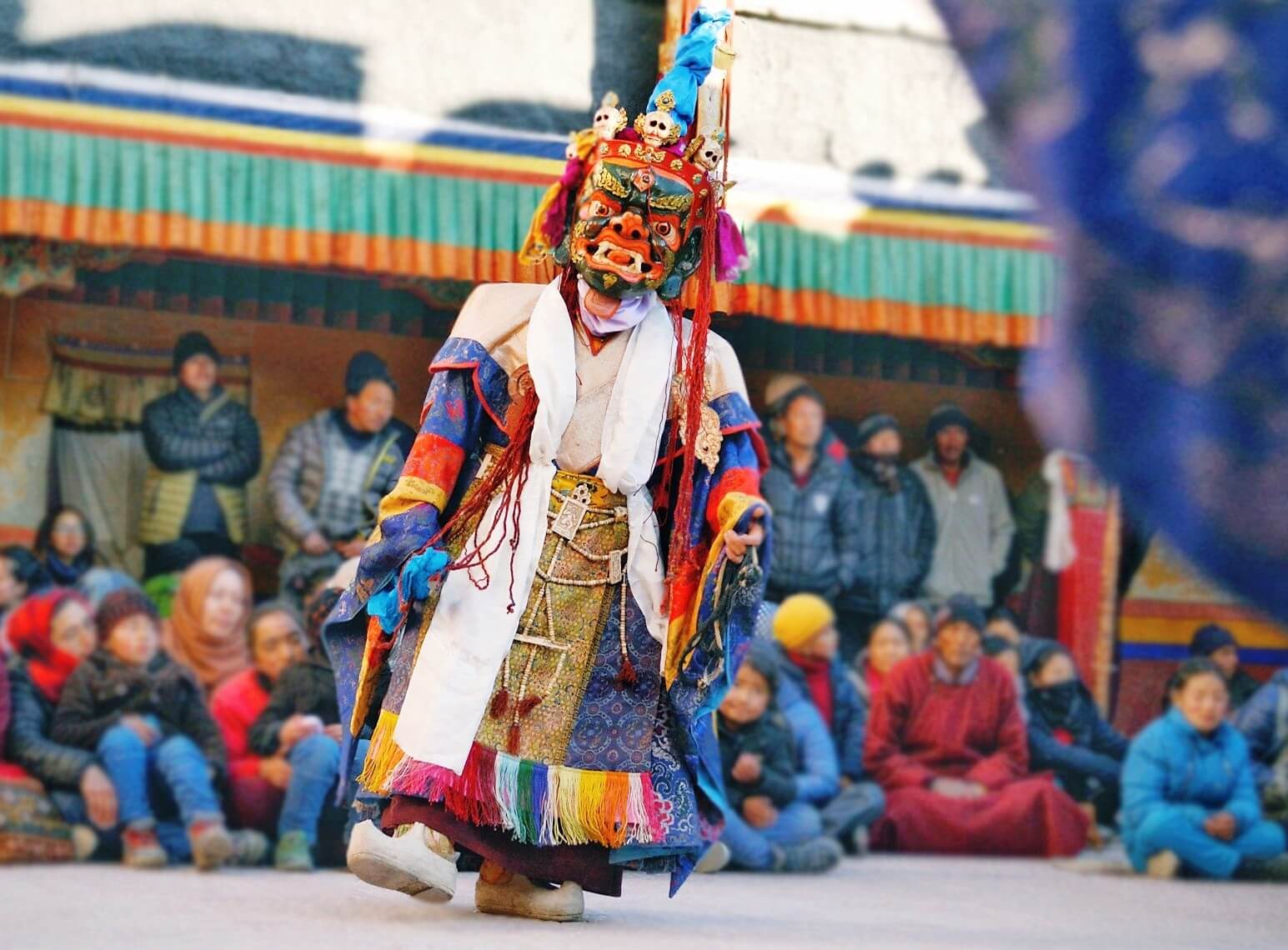 Phobjikha is one of the most picturesque valleys in Bhutan, and is the winter roost for the Black-Necked Cranes that fly in from the Tibetan Plateau.
Head to the town of Gangtey, where you will spend the next couple of days. After check in and lunch, your guide will take you to visit the Gangtey Goemba, where approximately 300 monks are in residence, studying the Nyingma sect of Buddhism.
After you visit the Goemba, your guide will take you for a walk along the Gangtey Nature Trail.
Rushing streams, local villages, rhododendron gardens and thick forests create a perfect backdrop for stunning views of the Himalayas. Pass through the villages of Sumchubara and Khewang, before you reach Nake Chu, where your car and driver will be waiting to fetch you and take you to visit the Crane Information Center.
This evening head to Kuenzang Chholing Shedra, where you can watch the monks as they chant the evening prayers.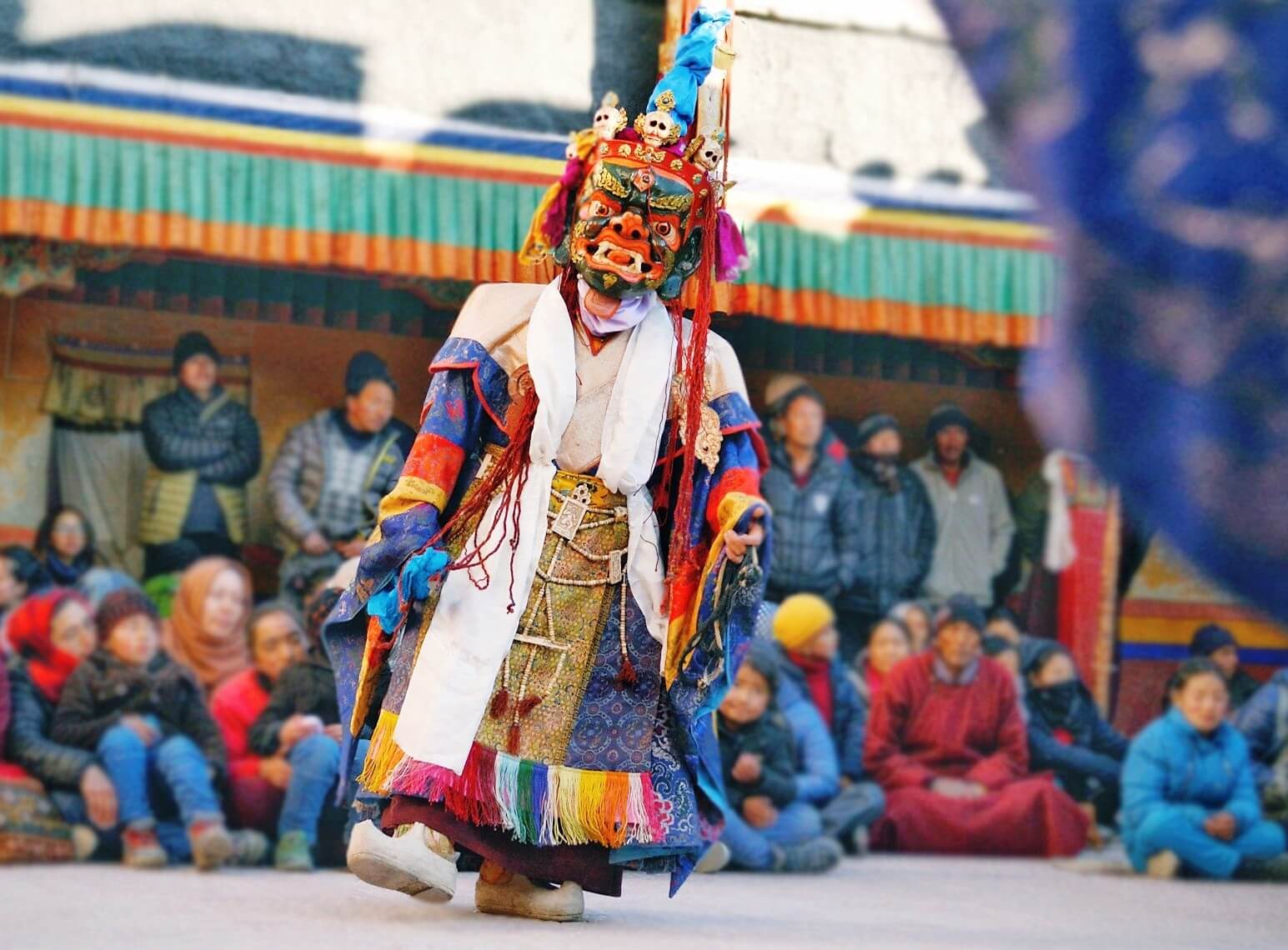 Overnight – Gangtey Lodge
A cocoon of comfort and style, Gangtey Lodge is an idyllic retreat in the heart of the Phobjikha Valley. A serene home away from home, the lodge is styled like a traditional farm-house. The interiors are embellished by Bhutanese textiles, traditional motifs, and warm colours, to create a unique sense of place.
During your stay at Gangtey Lodge, you can also enjoy a range of experiences such as a hot-stone bath, outdoor picnic or dining in a traditional Bhutanese wood shed. Gangtey Lodge is also closely connected with the Gangtey Goemba and Shedra.
This morning, explore the stunning natural beauty of Phobjikha with a hike along the Longteng trail. Descend through bush bamboo down the trail to a quaint village. Walk through vivid rhododendron forests and hike through the dense and beautiful old rhododendrons as you head uphill towards a pass from where you will see stunning views of the Gangtey Goemba, and the rest of the valley below.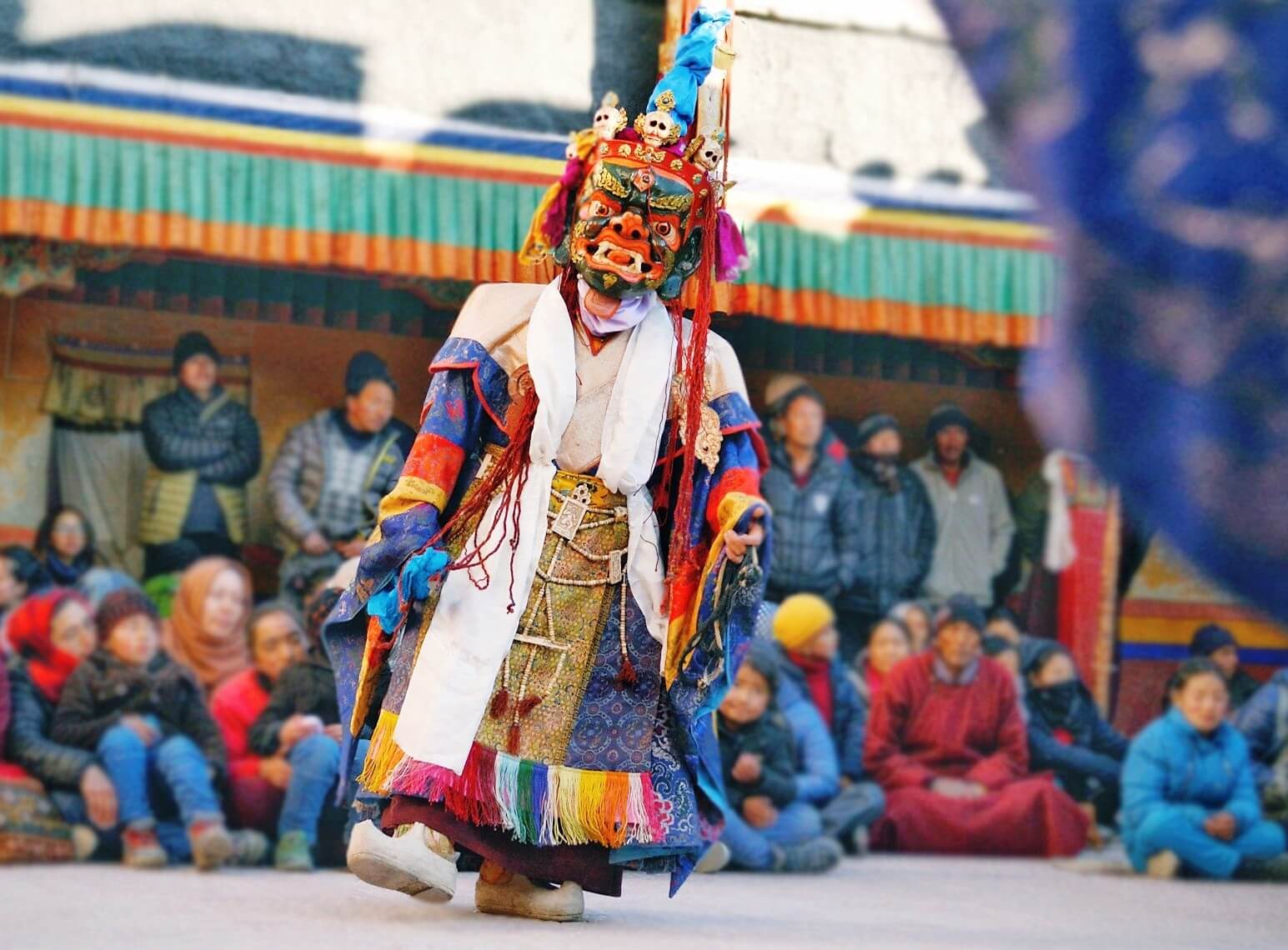 As you descend once more, pause en route at the meditation huts where a local monk will take you through a guided meditation session, before you continue to the village of Kumbu, where your car and driver will be waiting to take you back to your lodge.
After lunch, you can either opt to relax, or try your hand at a friendly game of local archery and darts on the lodge grounds.
Hike the Longteng Trail; Guided meditation session with a local monk. Traditional Bhutanese games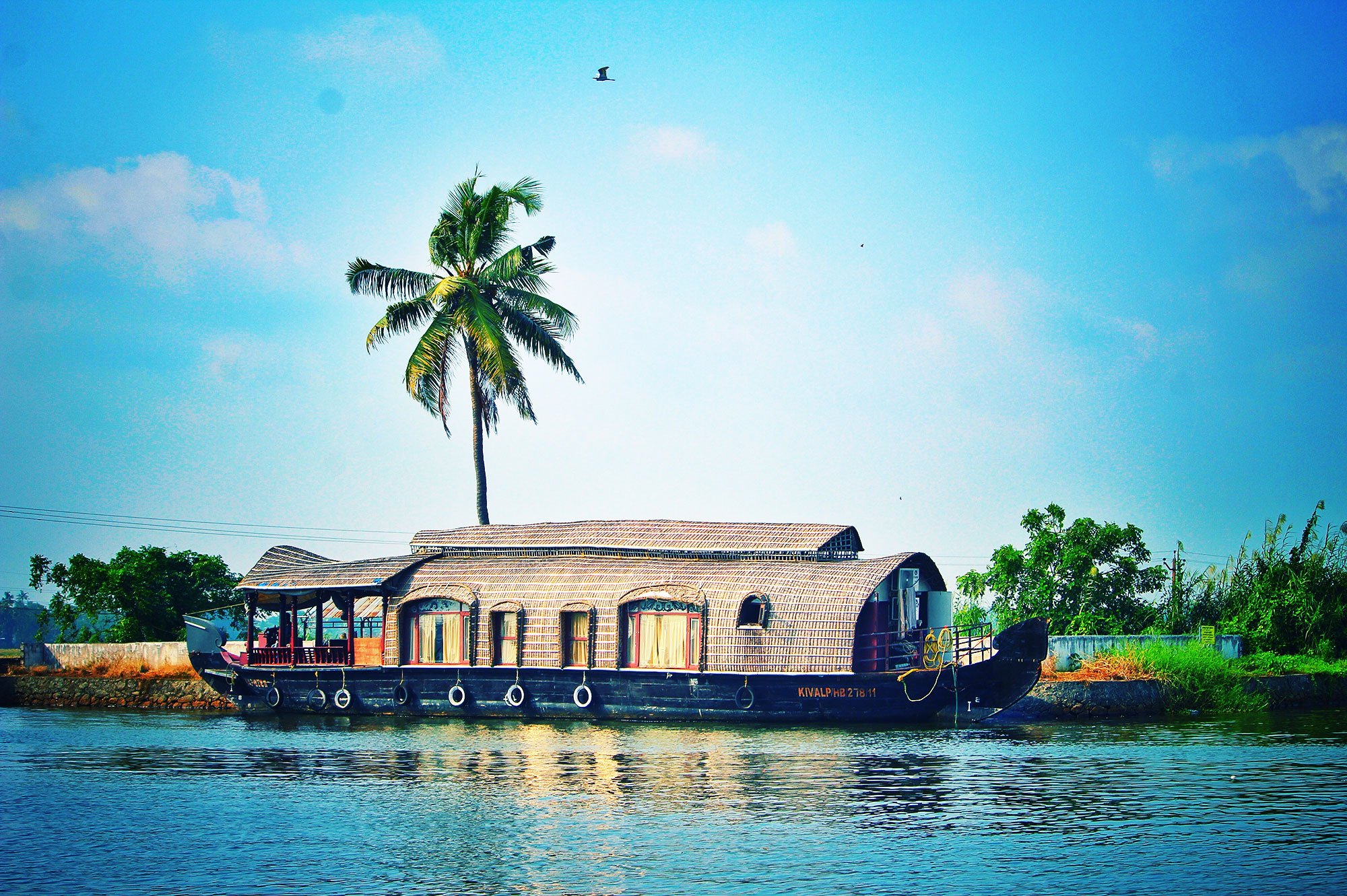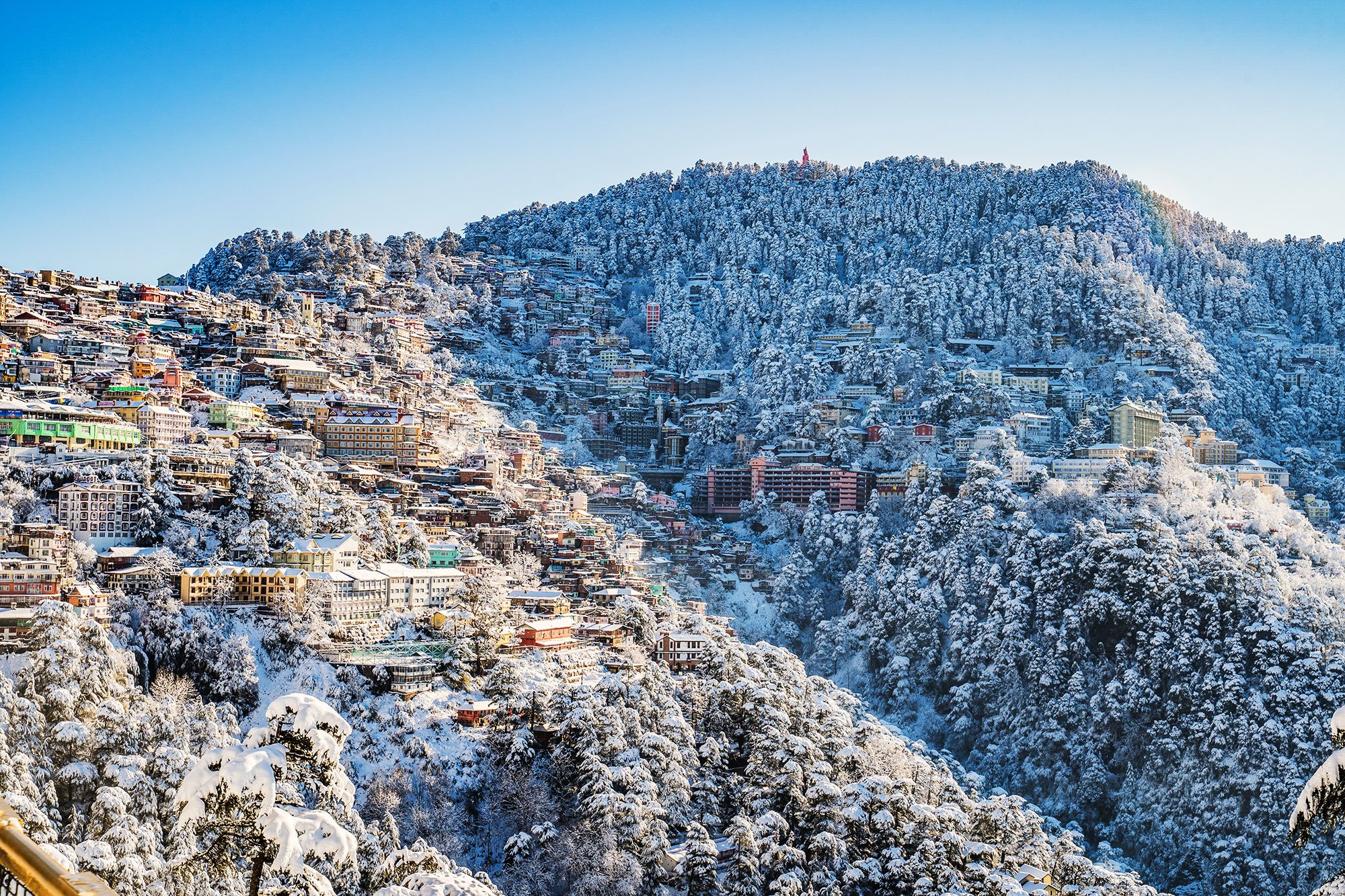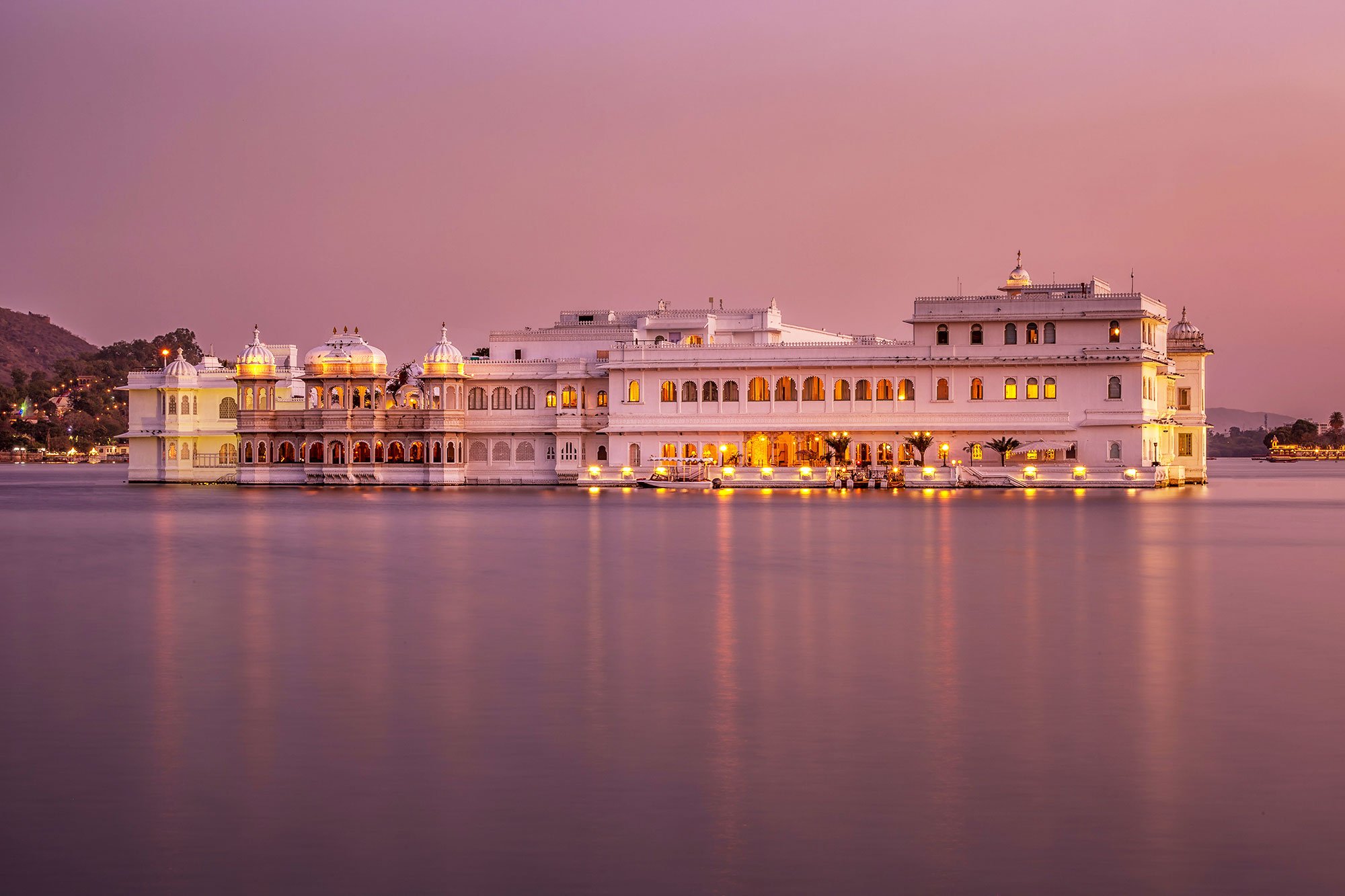 Overnight – Gangtey Lodge
After an early morning breakfast, check out of your hotel. Your car and driver will be waiting to take you on your journey to Paro (approx. 5-6 hours). Arrive in Paro in time for lunch, and check in to your hotel. Paro is an extremely scenic valley, and is full of old shrines and monasteries. Mt. Jhomolhari towers over the town, and the views from almost anywhere in Paro are quite spectacular.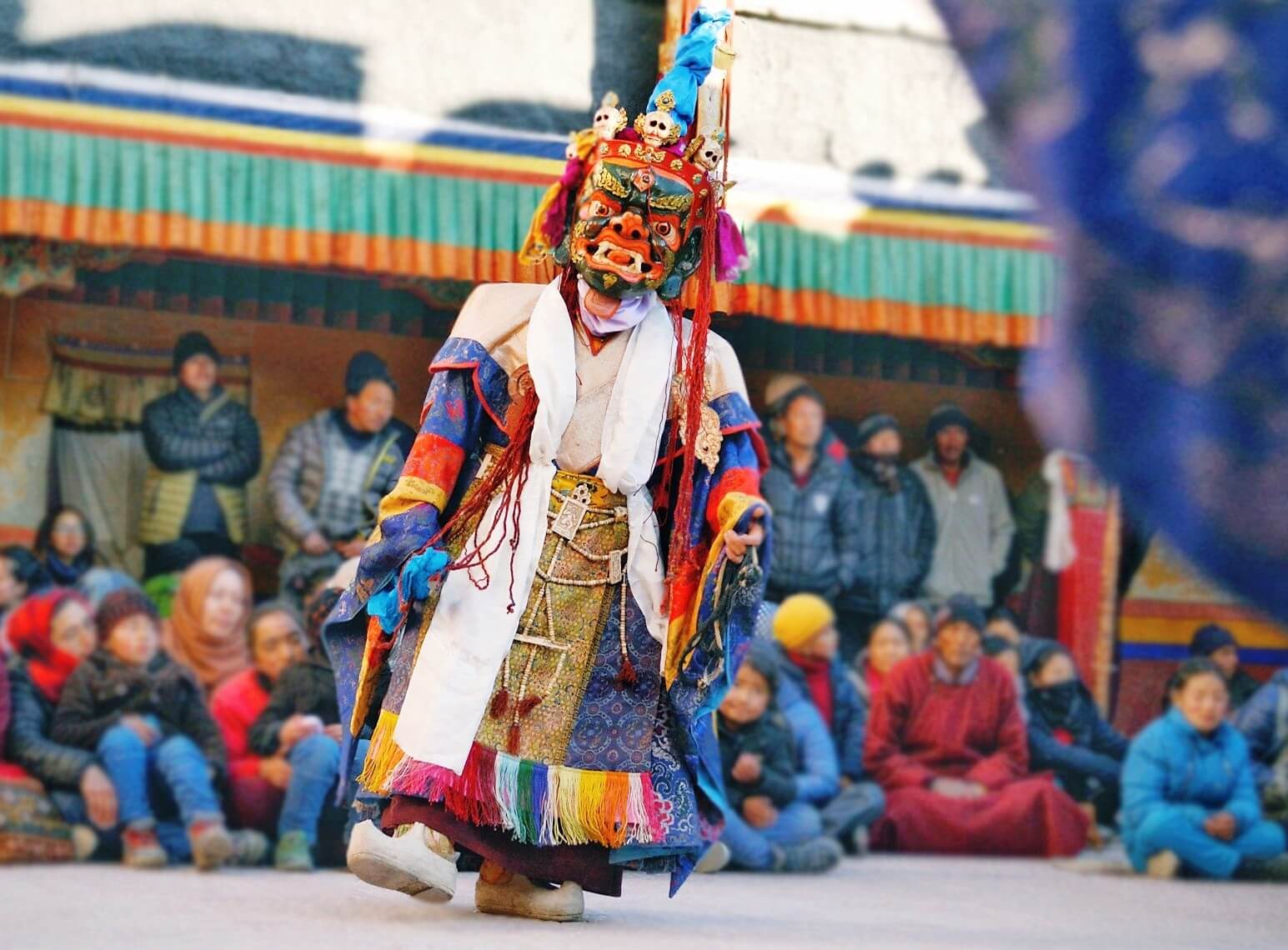 After lunch, your guide will meet you to take you on a tour of Paro. A former watch tower, Ta Dzong now houses the National Museum.
Your guide will lead you through the exhibits which include ancient relics, Thangka paintings, art and a fantastic collection of postage stamps. After visiting the Ta Dzong museum, your guide will take you to a traditional Bhutanese farm-house.
In Bhutan, farm-houses are built without using a single nail! Richly decorated and brightly coloured, they are extremely quaint. Interact with the family who owns the farmhouse before returning to your hotel in time for dinner. The rest of the evening is at your leisure.
Overnight – COMO Uma Paro
COMO Uma Paro is a gorgeous resort, with a stunning location in the Paro Valley. Exclusive private villas and an expansive spa, includes two Bhutanese Hot Stone baths, a gym and a space for yoga and meditation. An indoor pool and outdoor deck are ideal to relax and unwind after a day spent exploring Paro.
Hardwood floors, bright colours and traditional motifs, give the interiors a sense of warm elegance. The rooms and suites overlook stunning views of the surrounding forest and the valley. The stand-alone villas have special touches like a traditional Bhutanese Bukhari wood burning stove, or a private hot stone bath.
The kitchen at COMO Uma Paro offers guests a variety of dishes made with locally sourced ingredients. Guests can opt to dine on COMO's Shambhala cuisine menu, which is nutritious and delicious, made with home-grown ingredients from Uma Paro's kitchen garden.
This morning, wake up early for breakfast, and then take a short drive to Ramthankha, from where you will begin your hike to the Taktsang monastery. Commonly known as Tiger's Nest, this beautiful trail takes you through pine forest, covered in Spanish moss and fluttering prayer flags at various intervals.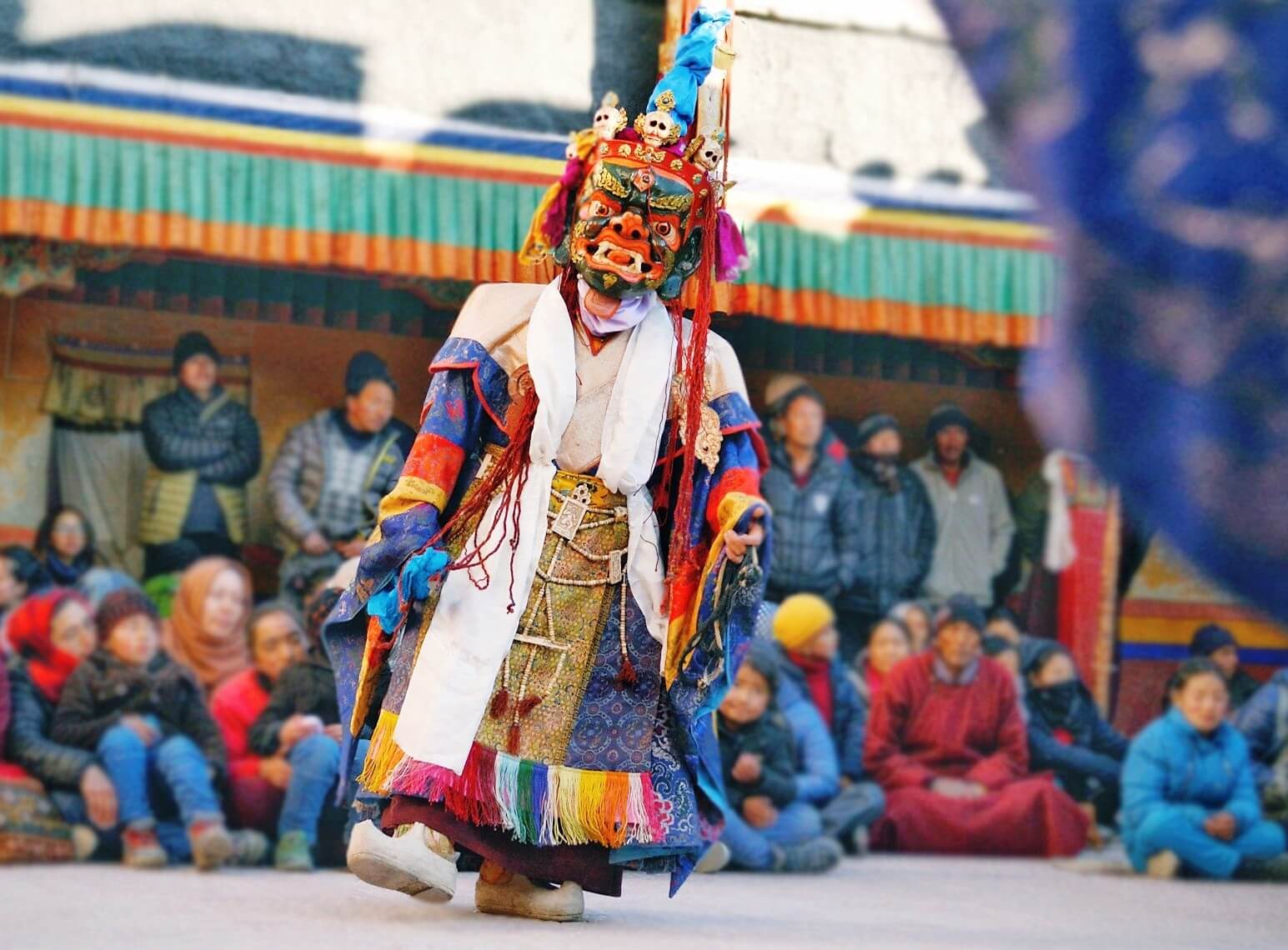 According to an ancient legend, the Guru Rinpoche, who brought Buddhism to Bhutan, flew on the back of a tigress from the east of Bhutan, bringing the tenets of Buddhism with him, and he came here to rest and meditate on the steep cliff.
The hike takes approx. 5 hours with a 900 meter gain in altitude.
After visiting Taktsang, hike down the path and return to your hotel in time for dinner.
Overnight – COMO Uma Paro
Morning at your leisure. Checkout and transfer to the airport for your flight onward from Paro.