with Chitwan and Bardiya in Nepal
Yin & Yang — Cultural Traditions & Wild Jungles
Ancient architecture, spirituality and mysticism, abundant wildlife, unusual biodiversity, mountain adventure
Nepal is a study in contrasts. From serene stupas to opulent palaces, majestic mountains to wild grassland, royal traditions to tribal culture, Nepal is a delicate balance of centuries-old civilisations and untamed wilderness.
There's a wistful feeling that pervades the atmosphere in Nepal. From the Buddha's first forays, to the Silk Route to the Hippie Trail, it has always been a cultural crossroads in South Asia. Bordered by the Himalayas, Nepal's terrain is rugged with valleys, rivers, jungle and grassy flats — making it ideal for those who have a passion for the outdoors and adventure.
This eleven day journey exposes you to Nepal's magnificent cultural and spiritual heritage, which is noticeable in its temples, festivals, and palaces.
Step out on the wild side as you make your way down some of its world-famous trekking trails, and venture into its famous national parks where rhinos, elephants and tigers roam wild.
You trip through Nepal will be by land, air and road. Encounters Asia arranges for you to stay in experiential hotels that reflect the culture, traditions and architecture of Nepal. Friendly staff, wholesome cuisine, and cozy accommodations create ideal stays as you soak up the country's culture and traditions. Our trip leaders, guides and naturalists are local and guide you seamlessly throughout your journey. If you're ready to unleash the true traveller in you, then Nepal is the ultimate destination — that unforgettable trip of a lifetime.
This itinerary is ideal for the first-time visitor to Nepal, who wants to explore the country's natural and cultural heritage. Discover history, architecture and art in Patan, spirituality and religion in Bakhtpur, trekking and hiking in Pokhara, flora and fauna in Bardiya, and incredible biodiversity in Chitwan.
Rugged yet elegant. We use boutique luxury hotels that embody the charm and character of the destination. Warm, welcoming and friendly, our team is always at hand to assist you with all your needs. Our guides and naturalists are experienced and always willing to share their knowledge with you.
Upon your arrival in Kathmandu, your Encounters Asia representative will greet you with a traditional 'Khada' welcome, after you have cleared customs and immigration.
Transfer to Dwarika's Hotel, where you will stay during your time in Kathmandu.
After check in and time to freshen up, your guide will meet you to begin your tour of Kathmandu, the capital of Nepal.
Begin with a short drive to the Boudhanath Stupa, a UNESCO World Heritage Site, and an important spiritual centre for Tibetans in exile. Boudhanath will leave you inspired by its sheer size and its ancient heritage, as it exudes a feeling of calm. Situated on the original trade route to Lhasa, the environs are vivid and colourful with vendors hawking their wares.
Continue to the Shechen Monastery, in time for evening prayers.
This monastery was founded by the spiritual leader, the late Dilgo Khyentse Rinpoche, and is famous for its architecture. The prayers are lead by lamas, who are joined by pilgrims and young monks in training, as they chant along to the sound of cymbals, drums and the booming Tibetan horn.
Return to your hotel in time for dinner and evening at your leisure.
Overnight – Dwarika's Hotel
Dwarika's is an oasis of tranquility in the heart of Kathmandu. This property is exquisitely designed, and is home to a collection of artefacts that is museum worthy. The structure itself has been designed by some of Nepal's best craftsmen and artisans, creating  perfect blend of Nepal's traditional aesthetic and its warm service. A stay at Dwarika's takes you back in time to the Nepal of yore, and the refined hospitality of Nepal.
The rooms are artistically designed with bright colours and furnishings juxtaposed against white wash and dark wood. A lovely swimming pool and a spa add to the ambience. Dwarika's also has several dining outlets serving traditional Nepalese cuisine, Asian and international flavours.
Early this morning you will embark on a one hour aerial tour by plane over some of Nepal's most spectacular Himalayan peaks. The one- hour flight offers an unrivalled panorama of some of the world's highest mountains, Makalu, Lotse, Gauri Shanker, And Langtang. Amadablam and numerous others float below you (5500m to 8848m).
Return to your hotel in time for breakfast.
Upon returning to your hotel, breakfast will be served, after which you will set off to visit Swayambhunath the "all-seeing" stupa that sits atop a hill overlooking the Kathmandu valley below.
Your guide will explain the relevance of its magnificent frescoes to you so that you understand more about Kathmandu's role as a melting pot of culture, history, and religion in South Asia.
After exploring Swayambhunath, drive to Bhaktapur, a beautifully preserved medieval-era city. An architectural treasure trove, the town is scattered with temples, shrines, and palaces that speak of ancient Hinduism and Buddhist traditions. Don't miss Pottery Square, where artisans create a variety of crafts.
Enjoy lunch in Bhaktapur, after which you will continue further to visit Pashupatinath.
This temple is a sacred shrine dedicated to Lord Shiva. It is situated on the banks of the Bagamati River, which is a holy river which is a focal point of pilgrimage for the Nepalese, as it flows into the mighty Ganges. You will arrive in time to witness the Aarti ceremony take place on the riverbanks.
Return to your hotel in time for dinner.
Overnight – Dwarika's Hotel
This morning, enjoy an early breakfast at the lodge before check out. Transfer to the airport for your short flight (approx. 20 minutes) to Bharatpur. Upon arrival in Bharatpur, your Encounters Asia team will meet you to drive you to Chitwan National Park. Transfer to Meghauly Serai, your hotel in Chitwan.
Chitwan National Park is a UNESCO World Heritage Site. It has 932 sq km of wilderness and ranges from 100 m. (330 ft) to 815 m. (2674 ft) in altitude.
Chitwan is part of the Terai Arc biosphere and this belt is known as the sub-tropical Inner Terai lowland.
Upon arrival, the staff will give you a warm welcome and brief you about the National Park and excursions available.
After check in and lunch, head out into the park for an afternoon game drive.
Travel deep into the jungle, as you drive through dense grasslands and drive along the riverbank. This terrain is known for its rhinos, wild elephants and tigers, as well as several herbivores and birds.
Return to your lodge. Evening at your leisure and dinner at your lodge.
Overnight – Meghauli Serai - A Taj Safari Lodge
Situated on the banks of the river Rapti, Meghauli Serai has gorgeous views overlooking the river. This lodge has 30 luxurious rooms, with uninterrupted views of the forest. The lodge blends a Nepali aesthetic with local art and artefacts. A gorgeous infinity pool leads out to a viewing deck and a 'machaan' over the river, ideal for wildlife viewing and private dinners.
Today you have a wide variety of excursions to choose from. You can opt to go into the park on a jeep safari, or you can choose to go on a delightful nature walk with your naturalist, go birdwatching, a river safari or a guided photography walk in the wilderness.
Chitwan is teeming with biodiversity and is known for several species.
It is particularly famous as the habitat of the one-horned Indian rhino, wild Asiatic elephants and the Royal Bengal Tiger. Herbivores include the Hog Deer, Sambhar and Barking Deer. The park is full of felines, and you might spot a leopard. One can also observe sloth bears in their natural habitat.
Return to your lodge and relax amid gorgeous surroundings. This evening, enjoy a fantastic cultural performance by the local Tharu tribe. The Tharus are known for their prowess as elephant handlers and have a rich and storied culture.
Overnight – Meghauli Serai
Early morning breakfast and checkout. Transfer to the airport with your Encounters Asia representative for your domestic flight to Pokhara (approx. 15 mins). 
Upon your arrival in Pokhara, you will be met by the Encounters Asia team. The centre of Pokhara is dominated by Phewa Lake. Enjoy a delightful boat ride across the water and soak up stunning views of the surrounding mountains such as Dhaulagiri, Annapurna I and Manaslu, which are situated within 30 miles (linear distance) of the city.
Pause to visit the Mountain Museum, Davis Falls, and the Bindybasini Temple, and enjoy a relaxing lunch at a lake-front café, a great location for people watching and simply soak up the hustle-bustle of this charming town.
After lunch, drive a short distance further to Tiger Mountain Lodge, your hotel in Pokhara. The rest of the afternoon is at your leisure.
Boat ride on Phewa Lake, Bindybasini Temple, Davis Falls, Mountain Museum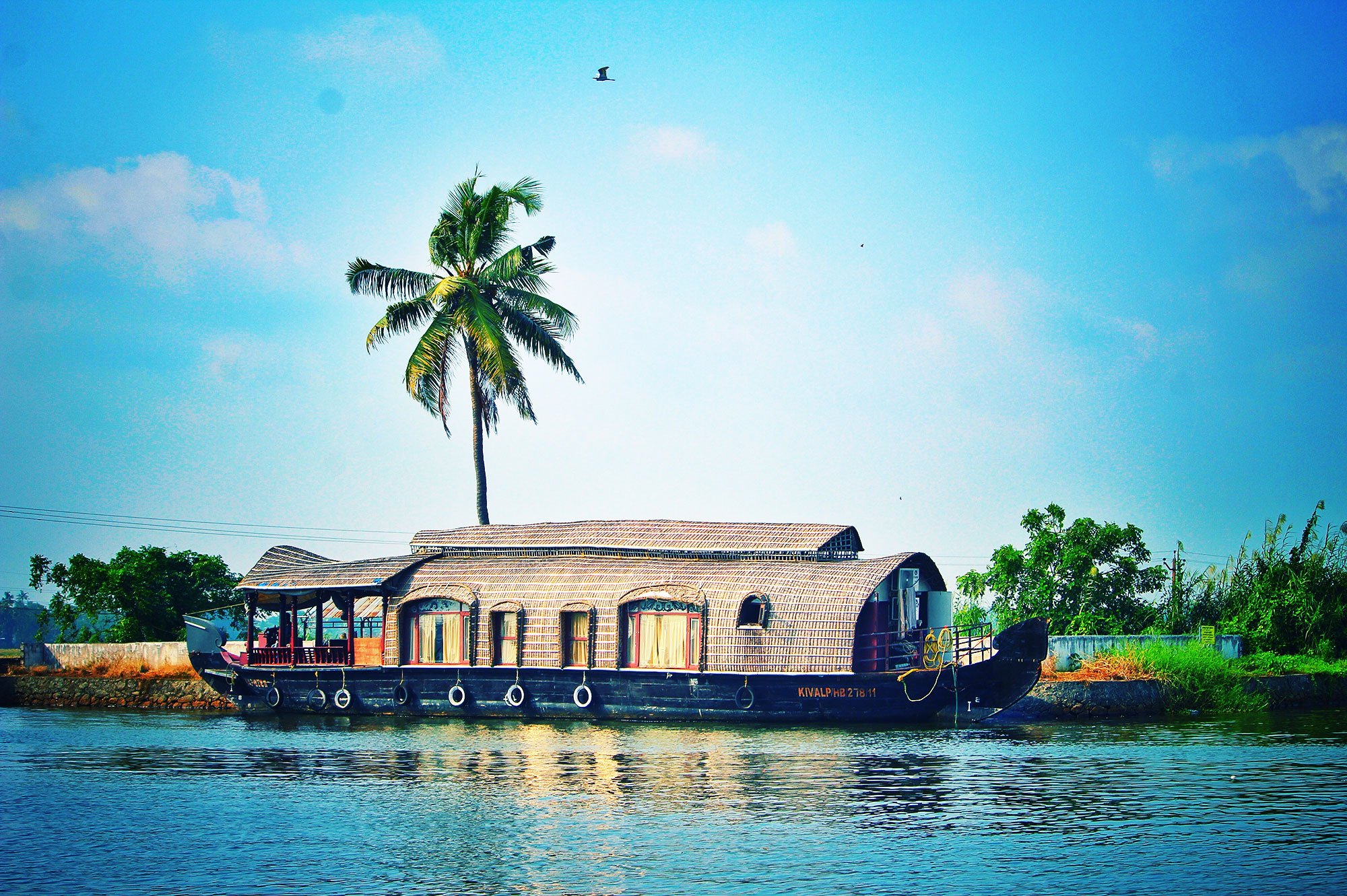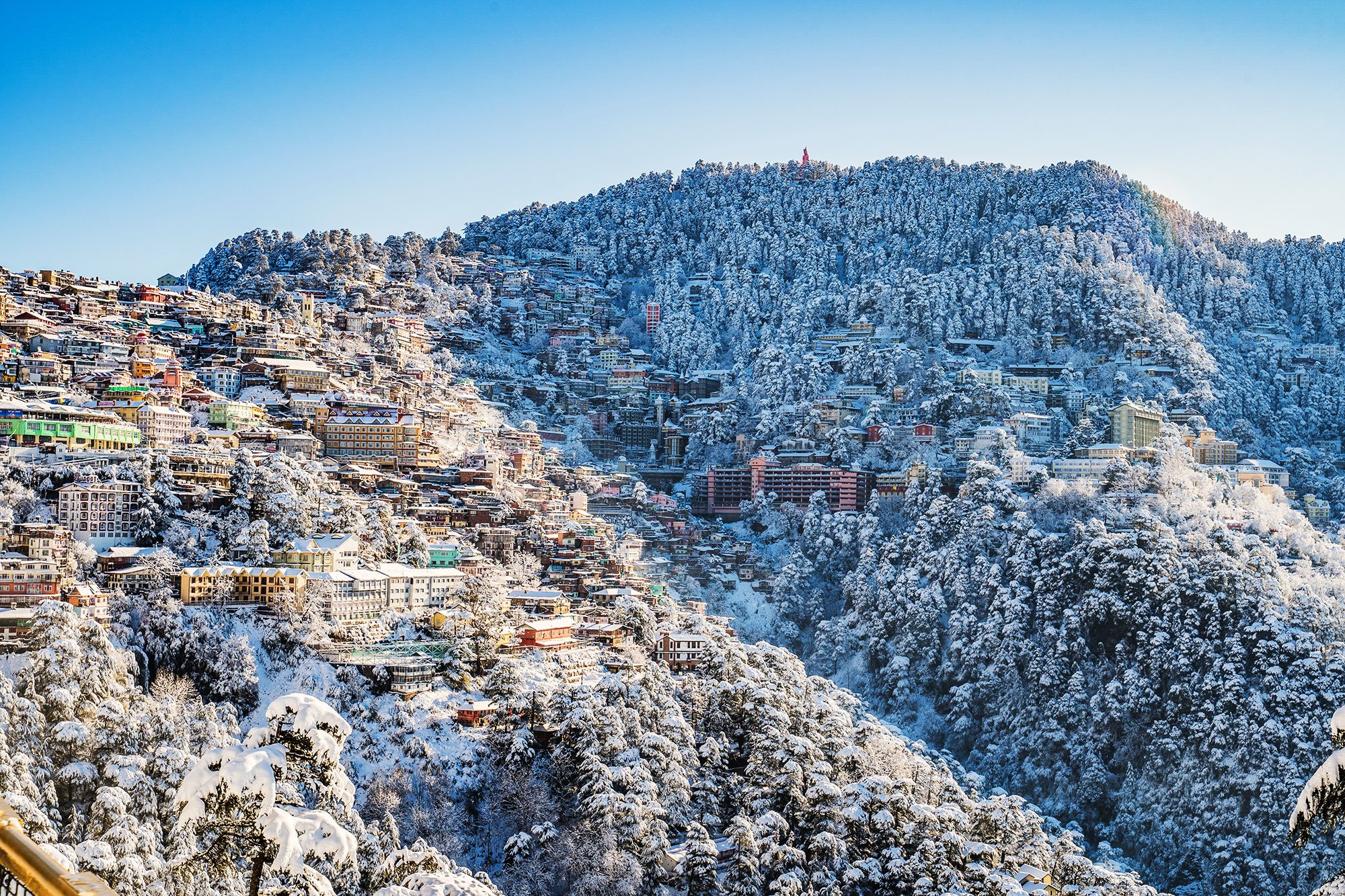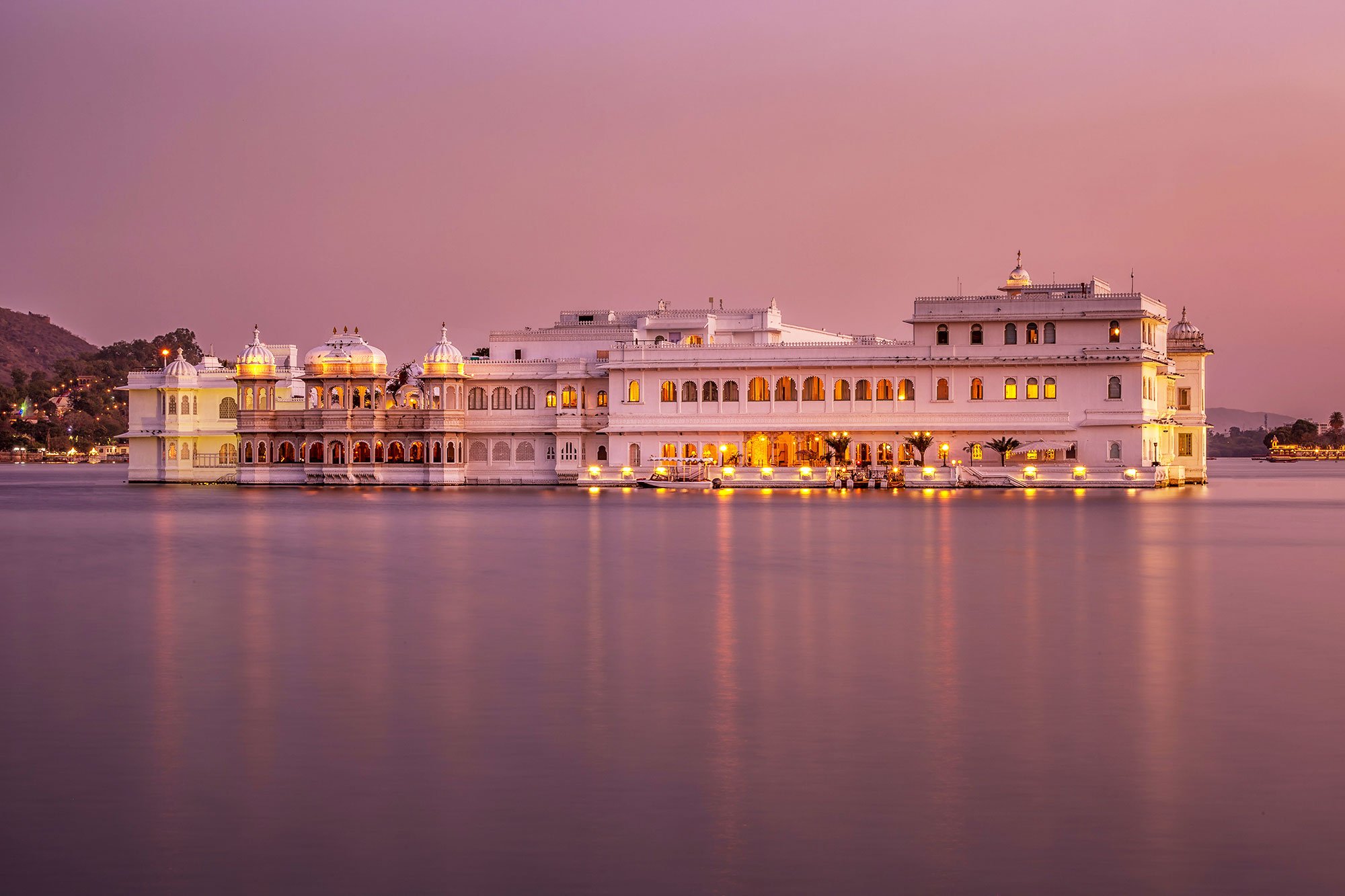 Overnight – Tiger Mountain Lodge
Tranquil and peaceful, Tiger Mountain Lodge is tucked away in a secluded corner of the ridge, with stunning views overlooking Machhapuchhare (Fish Tail Mountain). The hand-cut stone façade gives way to warm and welcoming interiors with slate and parquet flooring, Tibetan rugs, handmade furniture and original artwork. Picture windows open out onto stunning mountain views.
The property has a lovely library, and beautiful outdoor spaces to relax and soak up the atmosphere. The rooms are spacious with clean lines, elegant furniture and flooded with natural light. The kitchen whips up delicious cuisine made from locally sourced ingredients. The property is a strong advocate for regenerative and sustainable tourism and works closely with rural communities in the area on several social initiatives.
Today you will head out after breakfast and embark on a delightful hike to a Gurung Village. Set off along the ridgeline to the east of the lodge that takes you through the village of Kalikasthan (Named for Kali, one of the Hindu goddesses).
From here, you will follow the main trail to the left through patches of beautiful forest.
This trail leads to a village populated by the Gurung people, one of the many ethnic groups to be found in the middle hills of Nepal. Learn more about the Gurungs when you visit the village of Thuloswara. If you feel up to it, you can choose to walk a little further, via Lankathar, another scenic village. From Thuloswara, walk downhill via Lankathar to the Bijaypur river. Finally, you will make the ascent back to the ridge and the trail that leads back to Tiger Mountain Lodge.
The rest of the day is at your leisure to relax and unwind amid gorgeous environs.
Overnight – Tiger Mountain Lodge
This morning, check out post breakfast and transfer to the airport for your flight to Nepalgunj. After you arrive in Nepalgunj, your Encounters Asia representative and driver will meet you to transfer you to Bardiya National Park (Approx. 2 hours). Arrival at your lodge in Bardiya and check in.
The Royal Bardiya National Park is a beautiful stretch of wilderness in the heart of Nepal's Terai Arc Biosphere.
The Karnali River runs on one side, and the park is bisected by the Babai River. It is home to a vast variety of wildlife including big cats, elephants and rhinos. Enjoy a delicious lunch of local Nepali cuisine, before you head out on your afternoon game drive into the park. You will be so pained by an experienced naturalist who will tell you about the flora and fauna of the region.
Return this evening in time for cocktails around a roaring bonfire. Dinner at the lodge.
Overnight – Tiger Tops Karnali Lodge
This morning, head out on the Karnali River to explore the jungle by boat. As you drift down the river in a hand-carved vessel you will encounter rapids and sight several species of waterfowl, as well as animals that come down to the banks for a drink.
Return to your lodge for lunch. This afternoon, your naturalist will meet you to take you into the jungle on a jeep safari.
Bardiya is full of deer, birds, monkeys and is known to have high numbers of rhinos and tigers. Keep your eyes peeled as you explore this beautiful forest.
Return to your lodge at dusk to gather around the bonfire, followed by dinner.
Overnight – Tiger Tops Karnali Lodge
This morning, you will head out for an exciting jungle expedition. Your jeep will take you into the national park. Then you will disembark with your guide for a walking safari through this magnificent jungle.
As you make your way through the Sal forest, listen to the song of the orioles and hornbills.
You will encounter several species as you walk through the jungle. Then jump back into your jeep for the rest of your safari. Enjoy a picnic style lunch as you navigate through the forest. As the day progresses, the early evening is one of the best times to sight tigers, sloth bears, wild boar and leopards so keep your eyes peeled!
Return to the lodge this evening in time to gather around the bonfire. Dinner at your lodge and the rest of the evening is at your leisure.
Overnight – Tiger Tops Karnali Lodge
This morning, wake up early for breakfast. Check out and transfer to the airport for your flight to Kathmandu. Upon arrival in Kathmandu, your Encounters Asia guide will meet you at the airport. Drive out to Patan to explore this beautiful city. Patan is world-renown for its Newari architecture and its rich culture.
Explore the Royal palaces of the Malla era.
You will be inspired by the carved temples, elaborate palaces, fountains and baths that date back several centuries as you stroll through Patan's Durbar Square. Step into a local temple to receive blessings from Goddess Kumari.
Enjoy lunch at a local café in Patan. Then transfer back to Kathmandu and check in to Dwarika's Hotel. The afternoon is at your leisure to go to the spa, relax or enjoy a little shopping in town.
This evening, enjoy a delightful Nepalese traditional dinner at Krishnarpan, the restaurant at Dwarika's.
Overnight – Dwarika's Hotel
Morning at your leisure. Checkout and transfer to the airport for your flight onward from Kathmandu.