According to an ancient legend...
During an epic battle between the gods and the demons, the oceans churned a divine nectar. Lord Vishnu wanted to preserve it, so he decided to place it in a Kumbh (an urn), and hide it far away from the warring gods.
Four drops dripped out of the Kumbh, while it was being spirited away to safety. It trickled down to earth in four places: Prayagraj, Haridwar, Ujjain and Nashik, and gave birth to four sacred rivers across India. A timeless tradition says that a dip in these holy waters purifies your soul, so that you can attain immortality…
At the Kumbh Mela, everybody is a pilgrim.
Documented by historians through the ages, listed by UNESCO as a piece of Intangible Cultural Heritage of Humanity, it's an epic experience, which transforms the lives of all those who participate in it.
While at first it can seem rather overwhelming, Encounters Asia's luxury camp, situated within the festival grounds, is the perfect place to base yourself. Our hosts are extremely well-versed in the happenings of the festival. They serve as wonderful guides who ensure that you're inspired by its beauty, and don't get swamped by its intensity.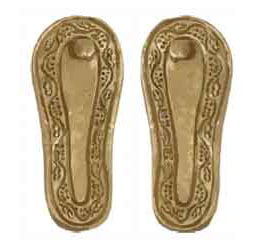 The camp, where you will stay, is an intimate cocoon within the festival. Elegantly decorated with wooden floors and vintage rugs, each tent is comfortably equipped with proper beds, hot and cold running water, and en-suite toilets.
Our chief host, Lakshmi Singh, is a spiritual disciple. A former princess of the royal family of Tikari, her first dip in the holy waters of the Ganges in 1989, transformed her life completely. Having spent several years running luxury camps in Nepal, she is the ideal person to look after our guests, and guides you through the Kumbh experience in all its living colour.
A veteran of many Kumbhs, she knows exactly how to spot once-in-a-lifetime photographic moments from a mile away, and opens the door to fascinating interactions. From Naga babas (naked ascetics) to saffron-clad priests, chanting devotees to soulful gurus, Lakshmi eases you into a profound one-on-one engagements with a variety of fascinating individuals whom she knows personally.
Rome Baba, a mystic and yogi, is one of these.
A beautiful soul, his matted hair decorated with marigolds and prayer beads, he comes from a long line of ancient philosophers. He shares deep wisdom and incredible experiences with you, as you flow into each yoga pose. It's an uplifting start to the day's events, as you bring your mind and body into focus.
Each day at the Kumbh Mela is mesmerising, and will leave you more awe-struck than the day before. Encounters Asia's expert team conducts you through the chaos and an ocean of pilgrims, to offer you unparalleled access to captivating moments.
The Kumbh is a bit like the Burning Man of the east, a larger than life, joyful and random celebration, a funky spectacle unlike any other.
This is where you will find yourself with marigold laden mystics taking a communal dip in icy waters. Where you will chat with sadhus and philosophers until the wee hours of the morning, as they tell you spell-binding stories about how they have given up their worldly possessions to follow a spiritual path. The Kumbh inspires a spirit of solidarity through community, creativity and spirituality.
Whether it's a birds-eye view of the processions, or a tranquil boat ride along the ghats, our guides are always by your side to lead you to the perfect spot.
Every twelve years, a grand event a.k.a. The Maha Kumbh, takes place at Triveni Sangam, where three rivers meet in Prayagraj.
At this point, the green waters of the Ganges coming down from the Himalayas, merge with the brown waters of the Yamuna, while the Saraswati remains underground, and flows invisibly. The significance of a "sangam" dates back to the Rigveda, which says,
"Those who bathe at the place where the two rivers, white and dark, flow together, rise up to heaven."
It alludes to the merging of the opposing forces of darkness and light, that each of us carry within. A Maha Kumbh Mela only occurs once every twelve years and is organized, in rotation, at the four sacred sites: Prayagraj (Allahabad), Haridwar, Nashik and Ujjain. An Ardha (half) Kumbh takes place every six years, to mark the halfway point between two Maha Kumbhs.
At Encounters Asia, we take you to either the Maha Kumbh or the Ardha Kumbh festivals which always take place in the winter months, in Prayagraj or Haridwar, on the banks of the river Ganges.
The next Maha Kumbh Mela takes place at Prayagraj in North India at the Triveni Sangam of the Ganges, the Yamuna and the Saraswati.
Encounters Asia sets up a luxurious camp, hosted by our experienced team, from where guests can visit, experience and discover this colourful festival.
This event is a highlight for photographers, spiritual seekers, and the culture curious.
Write to us at info@encountersasia.com to learn more